What is a typical day in the life of a Professional Organizer? This is a question I've been asked over and over. Since I've been in the organizing industry for 20+ years, I decided to put together an article that covers the professional organizer job description that is specific to me but is similar for many organizers.
What is it like to be a professional organizer as far as scheduling days and weeks go? Well, there isn't a clear answer.
This industry is very a-typical because there is so much variety, which is what I love. I came from the corporate world as a data analyst, so the change to professional organizing has been a fun and freeing career. And, it's a job where I work for myself and I'm my own boss.
Since each day is different, I wanted to take the time to explore the varied experiences I have in my work. I've broken it down into five typical days I enjoy as a career in professional organizing.
If you prefer to watch my YouTube video on the day in the life as a home orgaizer + the professional organizer job description, click below. Otherwise, keep scrolling to read on!

My Professional organizer job description falls into these 5 Categories:
Office Days
"In the deep" Days
Maintenance Days
Contract Days
Teaching Days
Below I will explain what each day means. Remember, this is my specific professional organizer job description and it's allowed for me to have a very successful career. It might be slightly different for you, so just test what works best for your organizing niche.
1. Office Days
As a business owner, some of my days are spent in my home office, keeping my own life organized. I take care of admin work, bookkeeping, filing, catching up on emails, scheduling new jobs, making YouTube videos, creating blog content, and reviewing my calendar for the upcoming weeks.
Any business requires office days. My typical office days entail scheduling, emails, and prepping my entire week. Really, this is a good time to get organized so that I can go out into the field. I tend to make Mondays my office days and Tuesday-Friday my field days.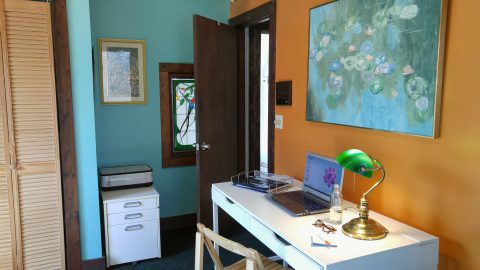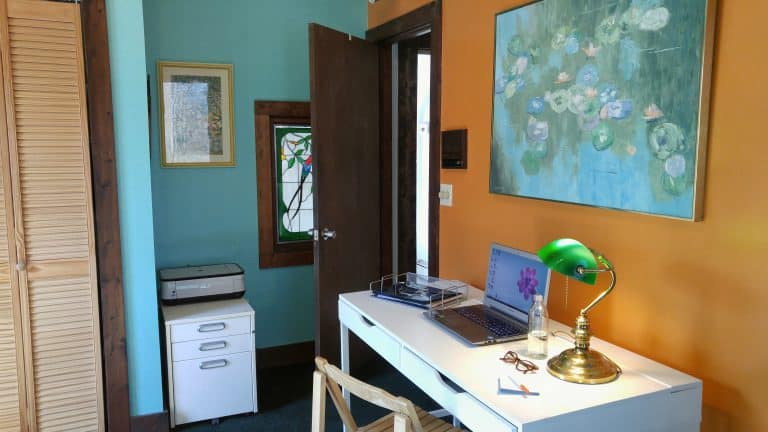 Recommended: How to Set Up and Organize your Home Office
2. "In the DEEP" Days
The second type of day that I experience is what I refer to as "in the deep" days.
There are some days when I am knee-DEEP in a client's clutter. Some of my Professional Organizer jobs involve whole-home decluttering which could be cleaning out the results of decades of life.
I'll often have several consecutive eight-hour days on these jobs, though I may spread them out over a few weeks. Since these are big jobs, I'm usually working with the client, a team of assistants, and haulers who I've hired to remove various materials. While tiring, these are days I love.
You'll see me "in the deep" on A&E's season 12 of Hoarders, working behind-the-scenes with Matt Paxton, Cory Chalmers, Dr. Zasio, and the rest of the crew.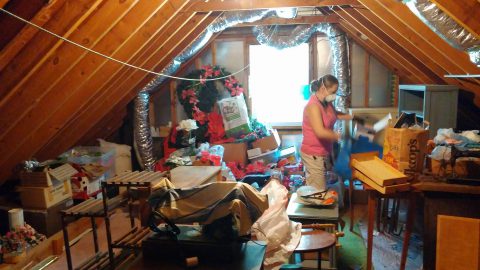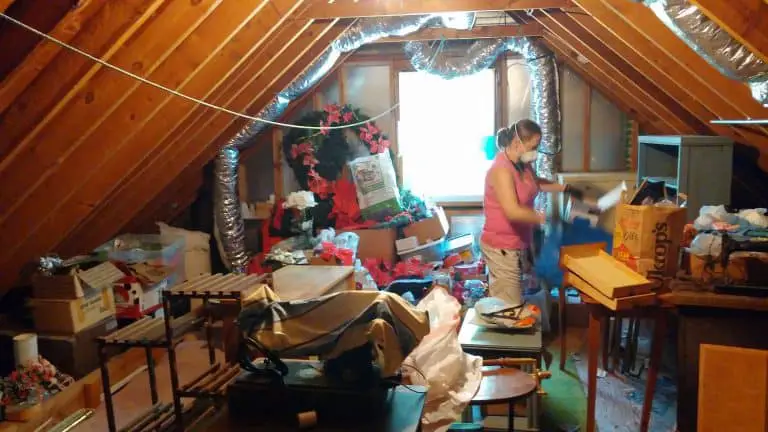 3. Maintenance Days
Maintenance days are simpler than my "in the deep" days.
Some of my clients prefer multiple small sessions throughout the year to maintain organization. Typically, these are clients I have worked with for several years or have done projects with them before.
Usually, these aren't full home downsizing sessions. It could be working on closets or paperwork a few times a year.
I love working with these maintenance clients because I generally know the clients and home already. During these three-hour sessions, I also like to coach clients on their time management and productivity skills because I already am familiar with the home and with the family.
If I see some patterns or habits that need to be changed for them to be better organized, maintenance days are a great time to help them.
Since these are shorter sessions, I may fit two of these jobs into one day or spend some time in the office once I'm finished.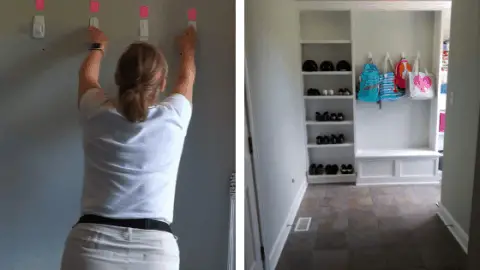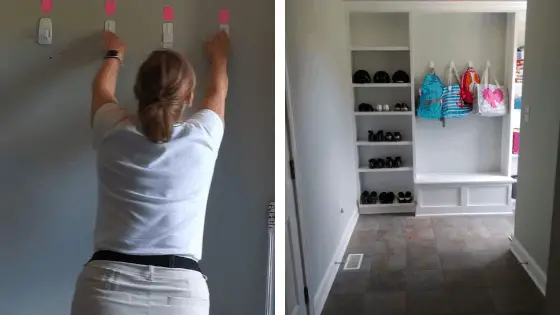 Related: How to Downsize a Home in 5 Days
4. Contract Days
Not all of my professional organizing jobs come from my own clients.
When I'm not working with my own clients, I sometimes work with relocation or professional organizing companies.
For these jobs, I'm usually hired to run the projects or work as part of the team. When I do contract days, I've been hired to come in and run the project or work with a team.
These jobs require minimal admin and marketing work, so they're very low stress — I just show up and get to work! I get these jobs by creating a relationship with other companies and through networking with other organizers.
I like to fill my calendar with contract jobs, piggybacking them with my "In the DEEP" days to add variety to my schedule.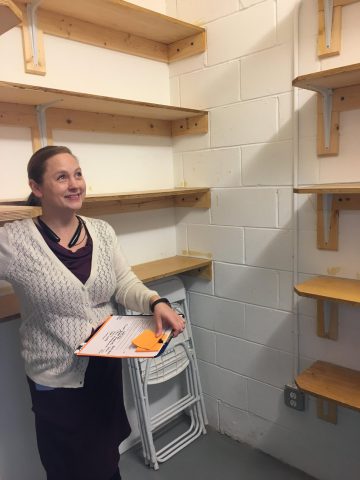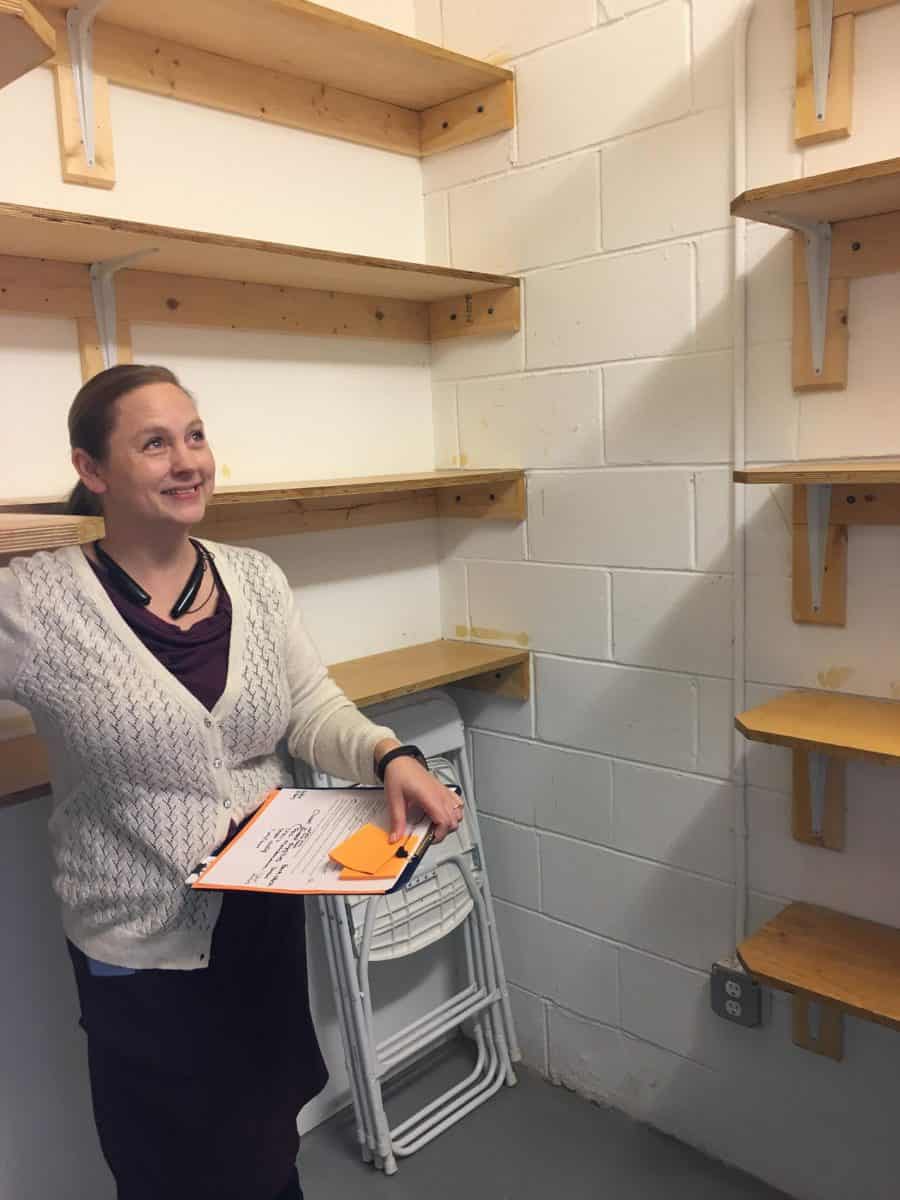 Related: What is a NAPO Membership and When to Join (Tips from a Professional NAPO Organizer)
5. Teaching Days
The final type of day that I have focuses on coaching, training, or speaking about professional organizing.
My professional organizing training allows me to spend billable hours sharing my experiences with those wanting to start a decluttering business. On these days, I might be on-site somewhere speaking to a group or I might be on a conference call in my office, coaching, training, or teaching.
However, I am usually doing teaching at home in my office doing conference calls, or coaching clients who are just starting with their own professional organizing business.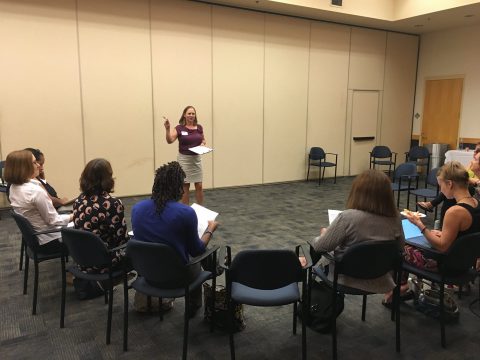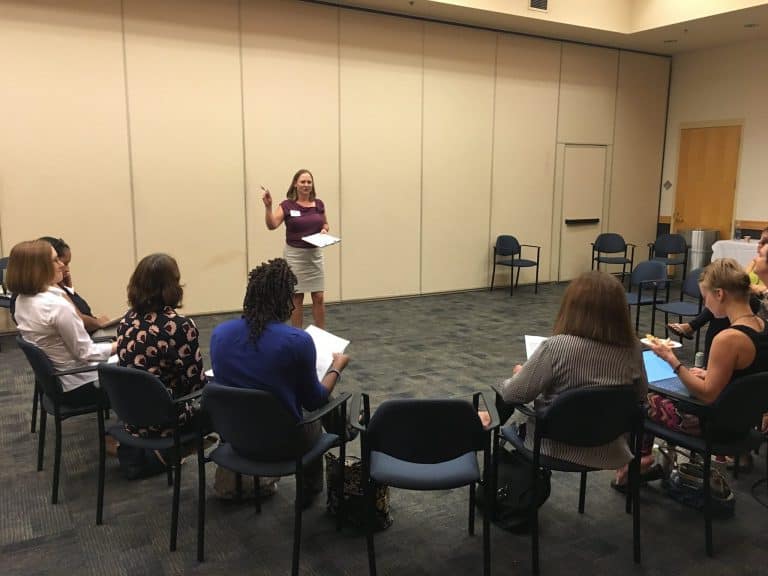 So now you know more about my "typical day" as a Professional Organizer and the professional organizer job description! Discover what else you can expect as a Professional Organizer by signing up for my free Professional Organizer's Launch Guide HERE.
Check out these additional free resources for aspiring home organizers
ARE YOU INTERESTED IN BECOMING A PROFESSIONAL ORGANIZER?
If you're someone who LOVES organizing, consider starting your own organizing business.
Get a copy of my free guide "Professional Organizer's Launch Guide" HERE.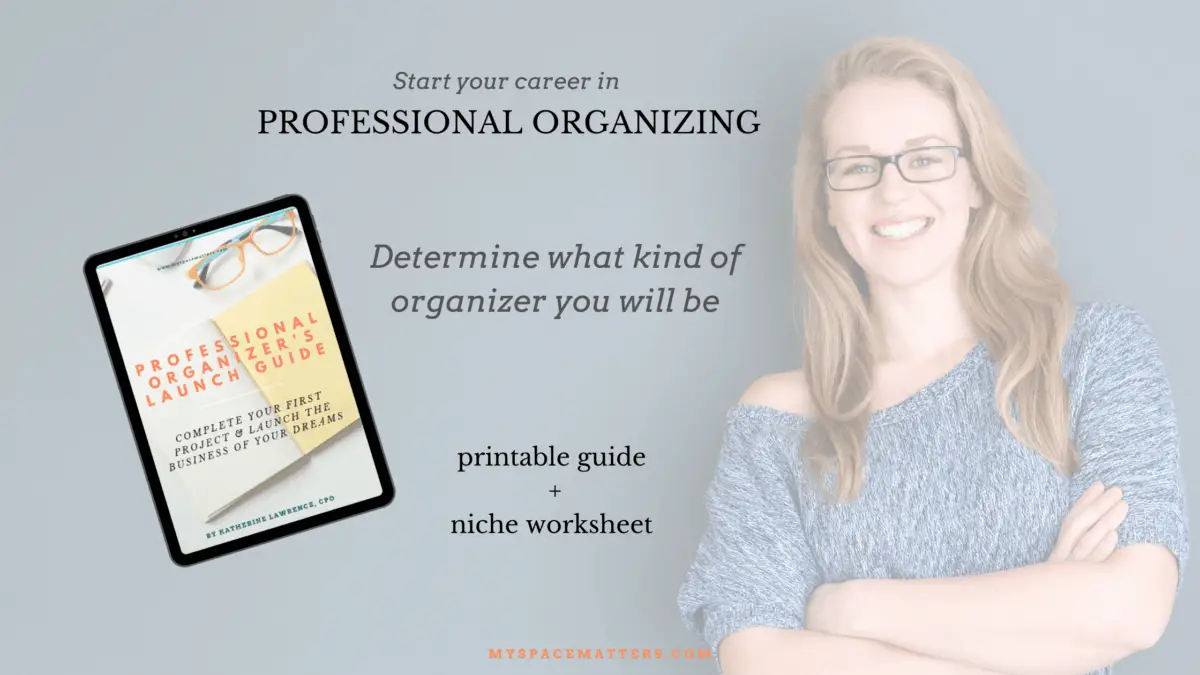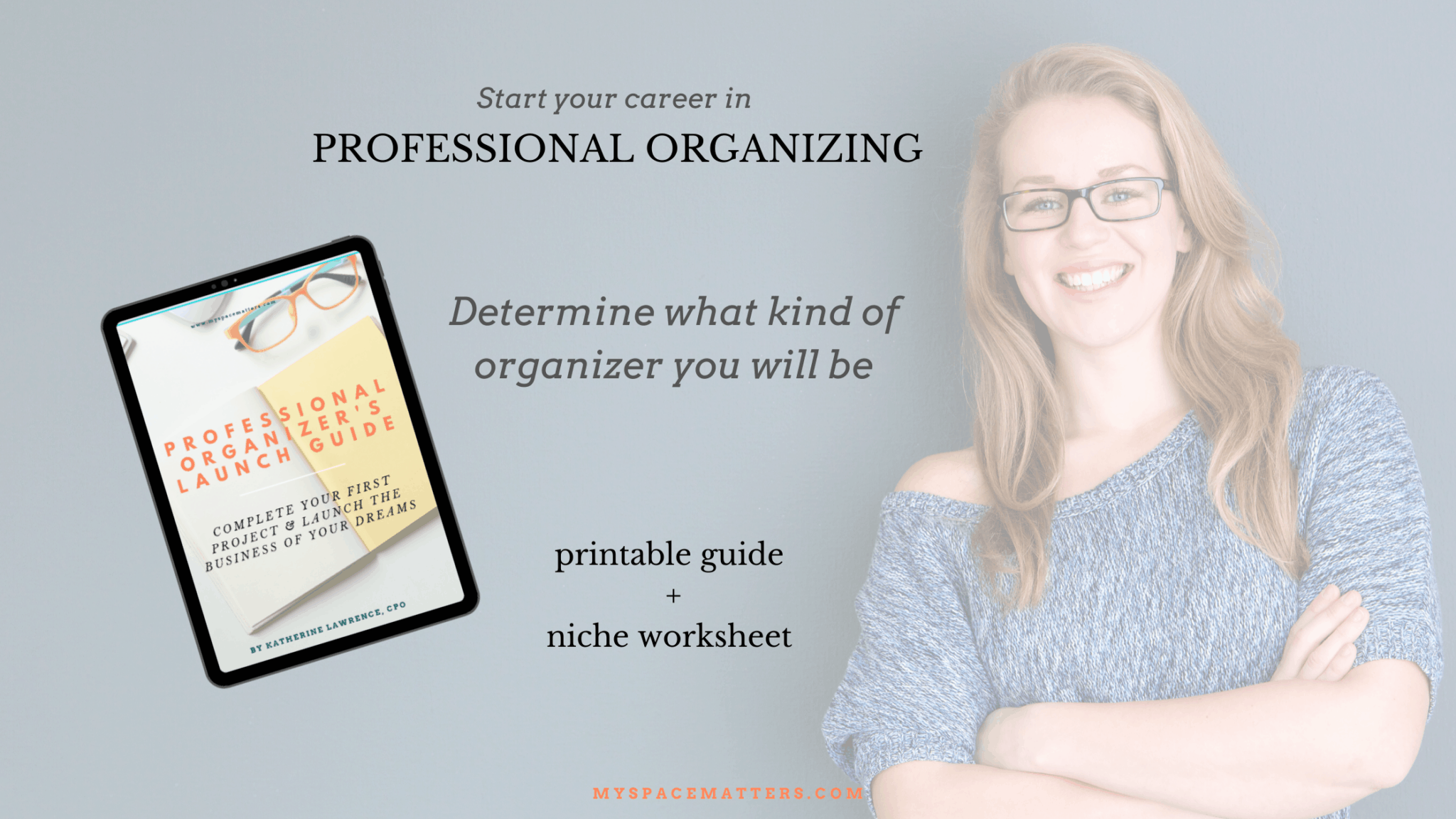 There are many things to consider when starting an organizing business including:
When will I name my business?
Where will I find clients?
How do I become an organizer?
Do I need to be certified to get started?
How will I structure my business?
You have come to the right place!
When you are ready to start your own professional organizing business, check out all my courses on working as a home organizer. My course bundle has the best prices on courses so that you can create and market your organizing business and design a system of organization that will work with all your clients no matter how small or large their volume of clutter is! Check out the course bundle here: Online Boot-Camp for Organizing Bosses
You can also check out my other blogs on how to start a home organizing business:
Happy Organizing!