So you want to start a home organizing business, but how will you get clients? Clients are the bread and butter of maintaining a successful organizing business, but what if you're just getting started and have no clients? By the end of this article, you will know 7 different ways to find clients for your professional organizing business so that you can start establishing your credibility and making money.
If you're reading this, you likely have the gift and skill of keeping your life and family organized. Wouldn't it be nice if people would hire you to organize their homes? But where can you find these people? And how can you find enough clients to be able to stay in business?
As a professional organizer with 20 years of experience, I hear these questions all the time. Besides, the last thing you want is to leave your full-time job to start an organizing business and realize you don't have enough clients to pay your bills.
This article will talks about 7 ways that are tested and proven to get you clients and to keep clients coming.
This is a list of how to find clients for your professional organizing business include:
Network face to face (not just online)
Give away free advice
Appear in Google searches
Get referrals from existing clients
Build referral sources in your niche
Leverage online referrals sites 
Get referrals from other Professional Organizers
If you prefer to watch my YouTube video on find clients for your professional organizing business, click the video below. Otherwise, keep scrolling to read on!
Let's dive into the popular question, "how will I get clients for my Professional Organizing business?"
1. Network face to face (not just online)
There is a lot of fuss made about getting your social media sites (Facebook, Instagram, Pinterest, TikTok) in order when starting your business.
But, I want you to give as much attention, if not more, to meeting people in your community and telling them about your services. People must know, like, and trust you before they hire you.
It's extremely vital to get out there and let others know about your business and how your services can assist them. 
Social media is great, but since professional organizing is an intimate experience where you go into someon'es home, it's great to get started in your community.  
2. Give away free advice
When you speak in front of an audience, you show that you are an expert in your field of knowledge. Find an audience within your target market that would benefit from your expertise.
If your services are geared towards small business owners, speak to an audience of entrepreneurs. If you specialize in downsizing, speak to an audience of empty nesters or seniors looking to move to smaller housing.
To collect contact information and further engage with your audience, offer a give-away like a coupon towards a future paid appointment. 
3. Appear in Google searches
You'll want to be sure that your website appears in searches when your potential clients are looking for a professional organizer in your area.
Search for your business by typing in "professional organizers in (your town)" or search for your specialty like "home organization services". If you see your competitors appearing in searches, and your business does not, that is business you are losing out on.
You will want to work on your SEO or Search Engine Optimization. You can run ads with Google to make sure your business is reviewed, and create blog posts with keywords that will attract customers in your niche. If this is a territory you are not familiar with, you can seek out help from your website developer or a digital marketer. 
Don't have a business yet, check out: How to Start a Professional Organizing Business in 2021
If you have an organizing business but don't have a website, check out: The 5 Must-Haves for your Professional Organizer's Website
4. Get referrals from existing clients
I know this is an article about how to find clients for your professional organizing business, but I don't want you to miss out on opportunities to find clients from your current customers. When you have completed an appointment, be sure to offer your client an incentive for referring other clients to you.
You can give your existing client a gift certificate for a free hour of services once the client they have referred hires you. It's a win-win because your existing client will have an incentive to work with you again to spend their gift certificate, and you will have a new client.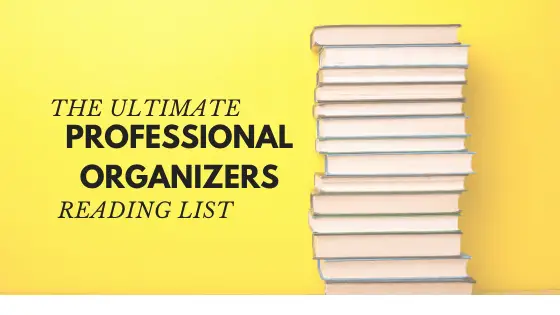 5. Build referral sources in your niche
As a business owner, part of your job will be to find new clients. But what if you could make that job a little easier? If you read my guide, "Professional Organizers Blueprint Workbook" you know I propose you create a niche or specialty so you will stand out in the crowd amongst other Professional Organizers.
Once you have established that niche, you'll want to find referral sources within that niche. For example, if you specialize in relocation services you'll want to network with moving companies. If your niche is organizing kitchens and closets you may want to work with a local closet installation company and pass business back and forth.
Team up with these referral sources so your clients have more resources and you will have more business.  
6. Leverage online referrals sites 
When you start out, it may take a little time before potential clients can find you. You can accelerate that process by getting your business listed on referral sites that already have good SEO. When potential client searches online to find a PO, it's likely that referrals sites like Home Advisor, Thumbtack, Angie's List, FindmyOrganizer or even NAPO will be listed before your site.
Now you don't have to get on every referral site because that could be expensive, and you don't need to pay for them at all once you have an established clientele base. But it's worth researching and partnering with these sites to generate initial buzz and name recognition for your business. 
7. Get referrals from other Professional Organizers
This last tip may seem counter-intuitive. Why would your competitors give you business?
Actually, there are a lot of reasons which makes it worth networking with other Professional Organizers in your community. You may specialize in something they are not familiar with.
When I started out I offered digital organizing services. I simply found other organizers who did not offer this service and partnered with them to serve the same client. When my niche became whole home decluttering jobs utilizing team organizing, many one-person Professional Organizers would refer business to me because the job was larger than they could handle.
Even something as simple as passing business between one organizer who works daytime hours, Monday through Friday, and another who works evenings and weekends is a great way to partner with other organizers.
If you network with other Professional Organizers in your market, you could double or triple the new client leads you get for your business. 
ARE YOU INTERESTED IN BECOMING A PROFESSIONAL ORGANIZER?
If you're someone who LOVES organizing, consider starting your own organizing business.
Get a copy of my free guide "Professional Organizer's Launch Guide" HERE.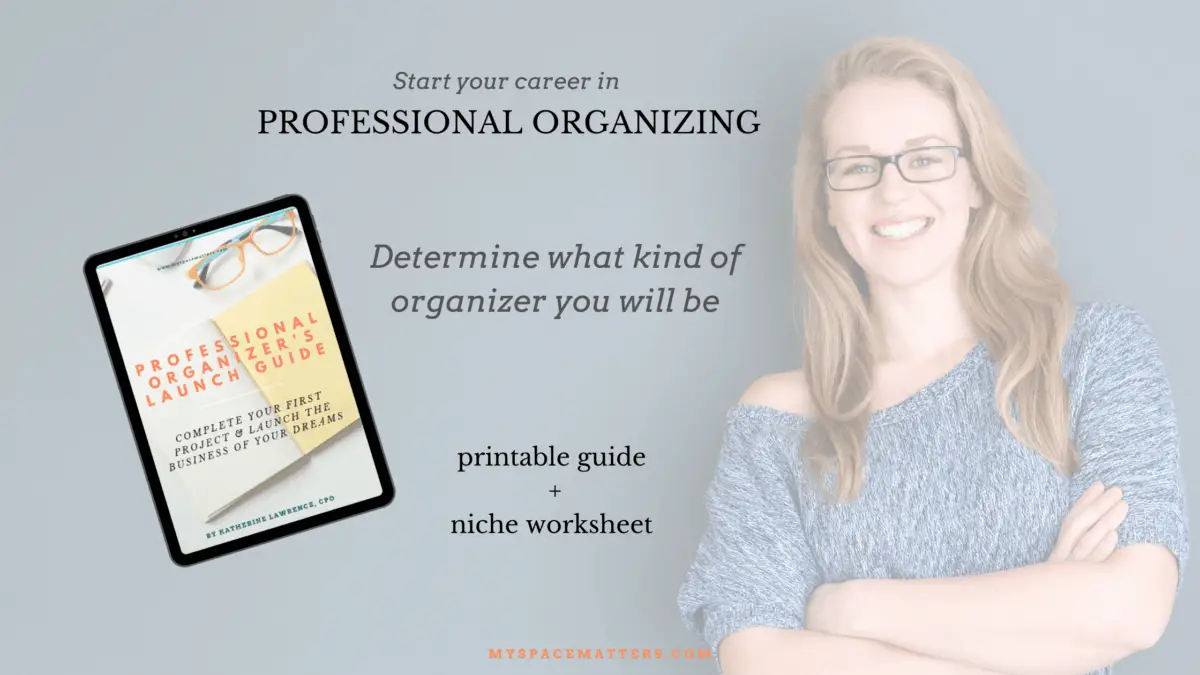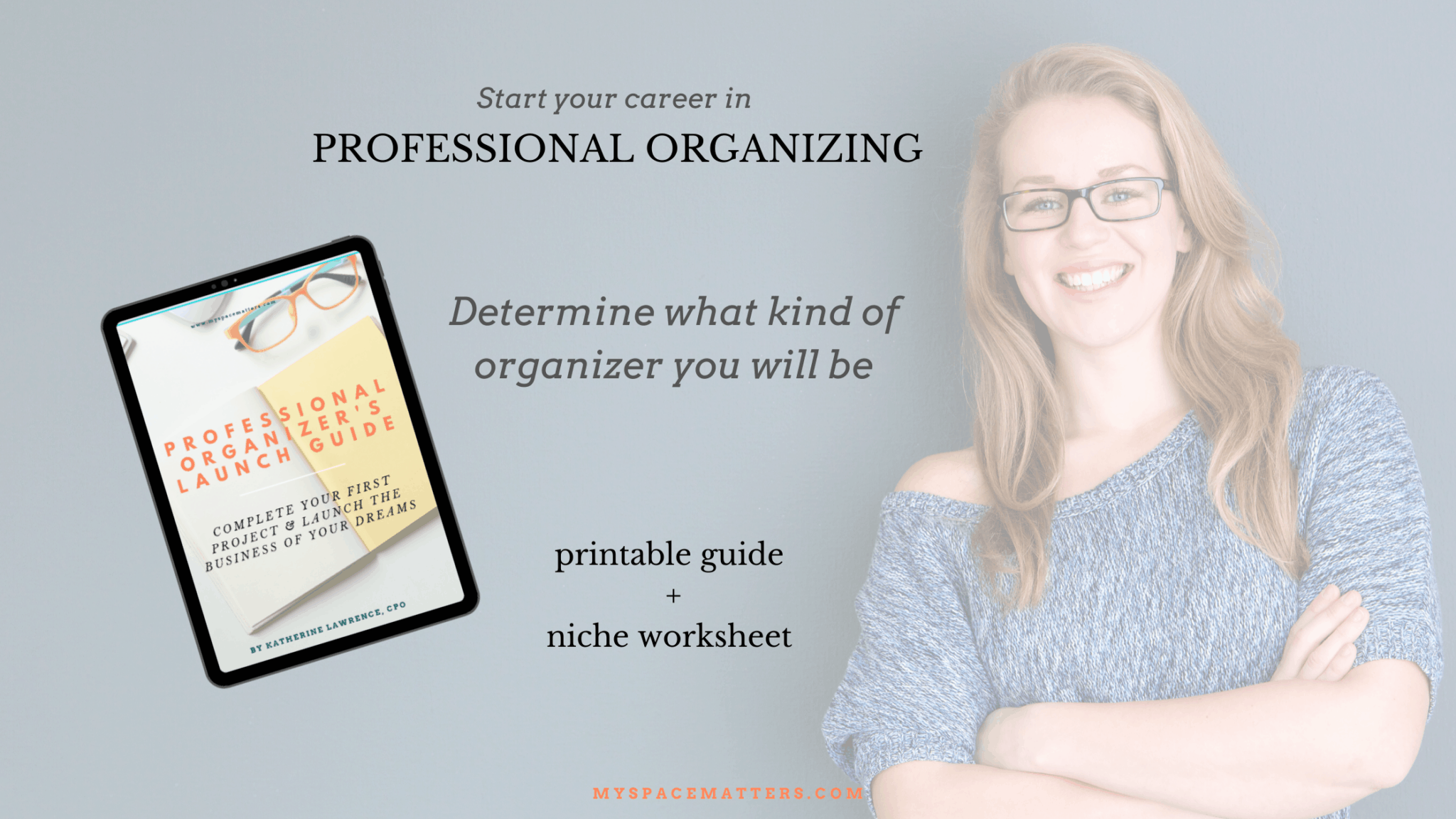 There are many things to consider when starting an organizing business including:
When will I name my business?
Where will I find clients?
How do I become an organizer?
Do I need to be certified to get started?
How will I structure my business?
You have come to the right place!
When you are ready to start your own professional organizing business, check out all my courses on working as a home organizer. My course bundle has the best prices on courses so that you can create and market your organizing business and design a system of organization that will work with all your clients no matter how small or large their volume of clutter is! Check out the course bundle here: Online Boot-Camp for Organizing Bosses
You can also check out my other blogs on how to start a home organizing business:
Happy Organizing!