Have you ever thought about starting a career as a Certified Professional Organizer? If becoming a home organizer is something you're interested in, it's important to get certified so that you can get more clients, earn more money, and make a full-time living doing what you love.
As a certified professional organizer, not only do I have 17 years of experience, but I also I train and support new professional organizers in their journey to starting a successful home organizing career.
A question I get all the time is, "Do I need to be certified in order to work as a professional organizer?"
Well, the answer to that is yes and no. Yes, you will eventually need to get certified if you want to have a thriving career. However, before you do that, you first need to establish yourself as an organizer and log about 1500 working hours. These hours can be paid, of course, or they can be free. Regardless of the price you charge, you need to have working hours before becoming certified.
To understand the best choices for becoming a certified professional organizer, this post will talk about various avenues you can take to help you launch your new career including training, the NAPO organization, and helpful books to read.
If you prefer to watch my YouTube video on how to become a certified professional organizer, click the video below. Otherwise, keep scrolling to read on!
Do I need training programs to become certified
There are a ton of training programs to become a professional organizer. I run one myself and have helped hundreds of people with their organizing careers. A lot of people ask me what the difference is between a training course in professional organizing versus a certification in professional organizing.
The short answer to that is that you need to be trained and experienced as a professional organizer before you can sit for the exam to become certified. This set is not only crucial, it's mandatory.
So yes, you do need some sort of training program on your journey to becoming a certified professional organizer.
I highly encourage you to get experience in the field, work with your clients, document all of that paid work that you're doing, read books, build a portfolio, and then after you have built up 1,500 working hours in the field, you can take the exam to become a certified professional organizer with the NAPO organization.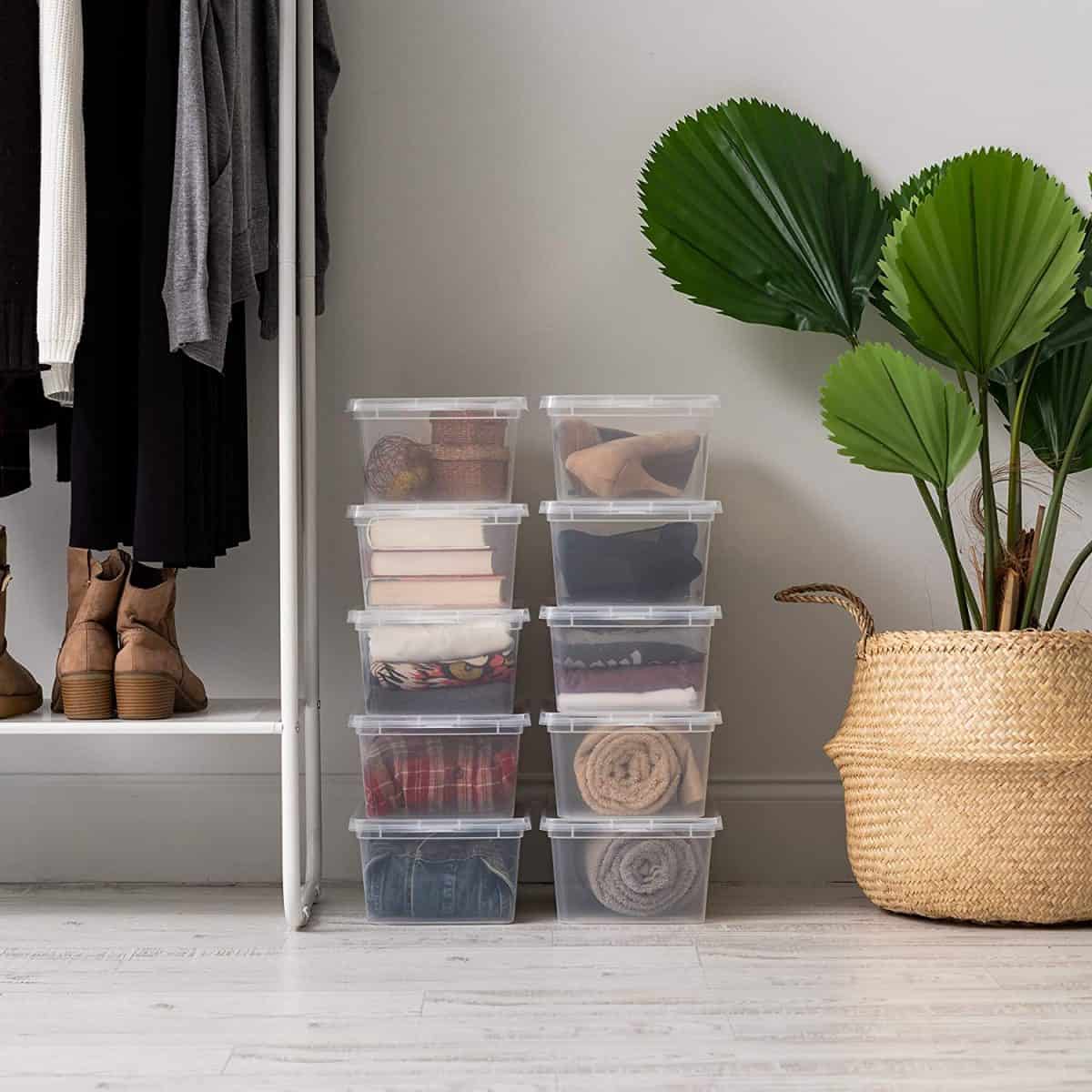 Do I need NAPO to become certified?
I want to explain some of the details of the certification program for professional organizers.
In 2007 when the National Association of Productivity and Organizing Professionals (NAPO) launched a certification program for professional organizers, I was very proud to sit for that inaugural exam. Now, as a Certified Professional Organizer, I am required every three years to renew my certification.
To maintain that certification, I don't need to sit for the exam again, though this is an option. However, I do need to submit to NAPO that I've been taking CEUs, or continuing education units, at least 45 hours over the last three years.
However, as I said earlier, before you can take this exam, you need to have 1500 hours of organizing experience. That's why it's important that you get your training first and then your certification second.
NAPO (formerly called the National Association of Professional Organizers) makes this really simple for you. If you go on their website, there's actually a handbook that will walk you through the entire process of being prepared to become a certified professional organizer.
For an in-depth look at what NAPO is and how you can use it as a professional organizer, check out this post: What is a NAPO Membership and When to Join (Tips from a Professional NAPO Organizer)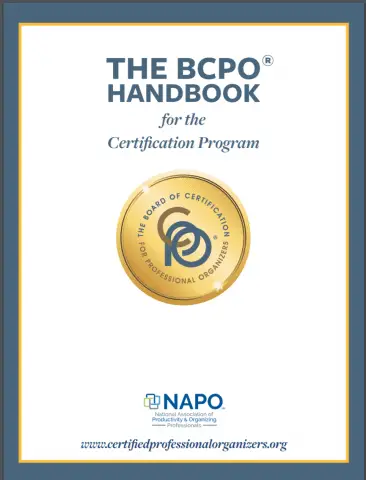 Review the BCPO Handbook for the Certification Program
The NAPO handbook has information about the test, there is a recommended reading list, and other tips to help you navigate and record all of your training that you've taken up to that point.
One cool thing is that you can substitute a few of those hours. Up to 250 hours can be substituted out of that 1,500 hours of experience.
The current pricing for taking the exam is $450.00 plus an annual maintenance fee of $100. The exam is taken online and you can get all of the details at this link.
Do I have to be certified to work as an organizer?
The certification program is not something you take instead of getting your training as a Professional Organizer. It's something that you pursue after you've been working as a professional organizer and have received training and experience.
My advice to you is to start taking paid clients as soon as possible.
This will help you cover your overhead costs, build your reputation, gain you clients, and get you to those much needed hours.
The sooner you start taking paid clients and logging your organizing hours, the sooner you can take the exam. But remember, first you NEED to have 1500 hours before you can take the exam with NAPO.
What are the benefits of becoming a certified professional organizer?
The benefits of being certified are that you're going to have confidence in yourself and credibility moving forward so that you can have a long and prosperous career as a professional organizer.
In my 17 years of business, I have seen more organizers quit this industry than I can even count, but the ones who take their training seriously, pursue certification as a goal, and then obtain that certification, seem to stick around and have a thriving business.
If you're wondering how to launch your Professional Organizing business, or you've been mulling over starting a business, but you don't quite know what the next step is, I encourage you to get my free ebook. It's a guide to help you launch your Professional Organizing business.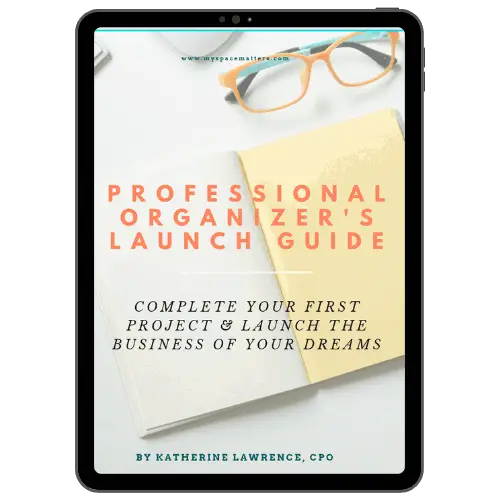 List of Best-Selling Home Organizing Books
Sale
Bestseller No. 1
Sale
Bestseller No. 2
Bestseller No. 3
Bestseller No. 4
Bestseller No. 5
Bestseller No. 6
Bestseller No. 7
The Life-Changing Magic of Tidying Up: The Japanese Art of Decluttering and Organizing
This #1 New York Times best-selling guide to decluttering your home from Japanese cleaning consultant Marie Kondo takes readers step-by-step through her revolutionary KonMari Method for simplifying, organizing, and storing.
Despite constant efforts to declutter your home, do papers still accumulate like snowdrifts and clothes pile up like a tangled mess of noodles?
Hardcover Book
Marie Kondō (Author)
English (Publication Language)
Bestseller No. 8
Bestseller No. 9
Bestseller No. 10
ARE YOU INTERESTED IN BECOMING A PROFESSIONAL ORGANIZER?
If you're someone who LOVES organizing, consider starting your own organizing business.
Get a copy of my free guide "Professional Organizer's Launch Guide" HERE.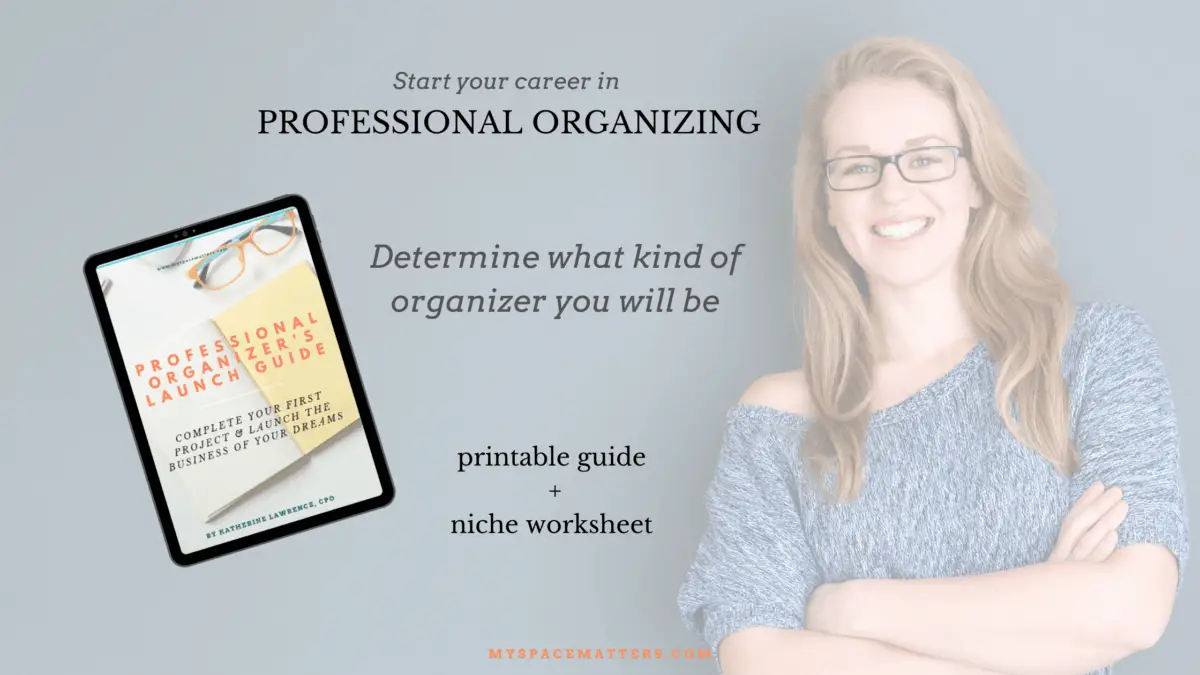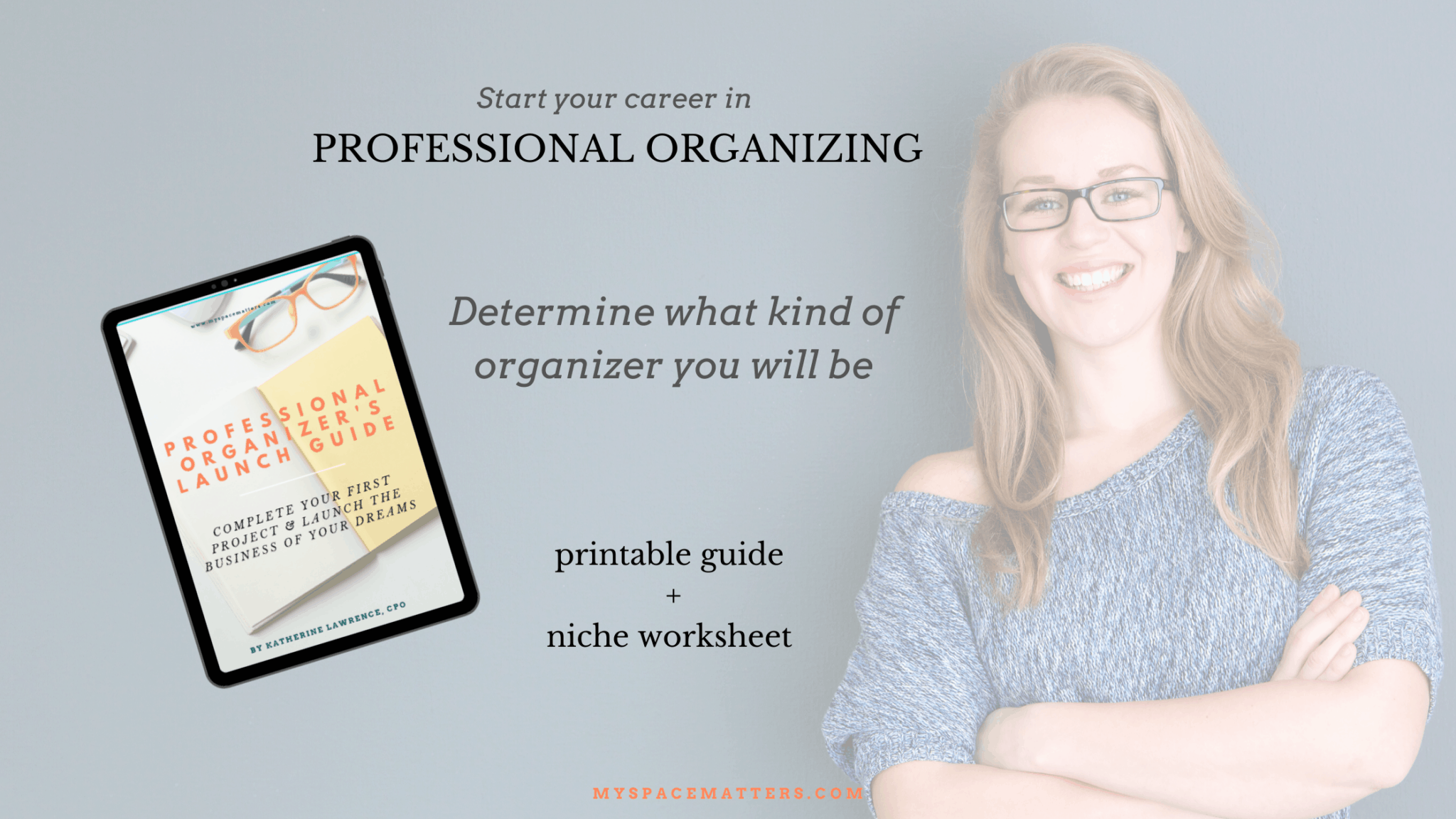 There are many things to consider when starting an organizing business including:
When will I name my business?
Where will I find clients?
How do I become an organizer?
Do I need to be certified to get started?
How will I structure my business?
You have come to the right place!
When you are ready to start your own professional organizing business, check out all my courses on working as a home organizer. My course bundle has the best prices on courses so that you can create and market your organizing business and design a system of organization that will work with all your clients no matter how small or large their volume of clutter is! Check out the course bundle here: Online Boot-Camp for Organizing Bosses
You can also check out my other blogs on how to start a home organizing business:
Happy Organizing!