Hello!
I'm Katherine.
Born and raised in Virginia 
Tomboy, World Traveler, Dog Lover 
Creative Entrepreneur & Mindful Homemaker
I was not always tidy. As a kid, my sister and I shared a bedroom. One day she ran a line of tape down the center of the room and told me to keep my mess on my side. When I was a little older I started to get it. If I loved something and wanted to enjoy it, like my treasured sticker collection, it was better to keep it organized. I got my first bank account when I was 10 and started investing more seriously when I was 16. I think I was the only teenager with a file system. It was a milk crate with hanging file folders. It was 1989, and sadly online banking had not been invented yet.
The Bottom Line Was…If I Really Cherished Something, It Needed To Be Organized. Less Important Things Were Unnecessary.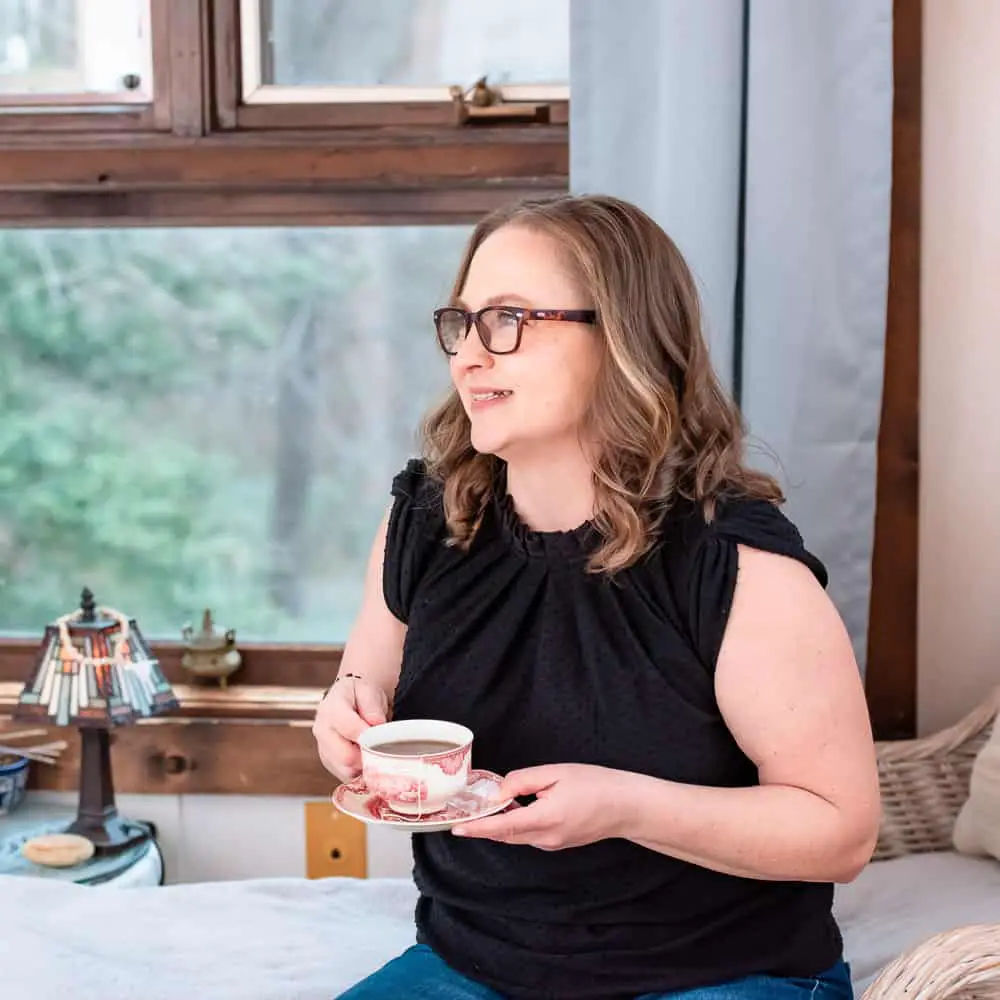 My Mission
"When I bought my first house, organization became truly critical. I did not want my house just filled with piles of junk, closets of useless things, and baskets filled with paper. I wanted a respite from a chaotic world, a place where I could create, study, run a business, meditate, and entertain. I honed my organizing and decluttering skills and created a business to help others."
Katherine Lawrence is a Certified Professional Organizer with 20 years' experience downsizing and decluttering homes. She is a featured organizer on TV's Hoarders, clearing out homes side-by-side with experts like Matt Paxton, Cory Chalmers, Dr. Zasio, and Dr. Tolin. Her YouTube Channel on downsizing, decluttering, and the business of organizing, receives over 10,000 monthly views and boasts over 6000 engaged subscribers. 
Her company, Space Matters, has received local and national TV, Radio, and Print attention and Katherine is quoted as a source in blogs by Better Homes and Gardens, Family Handyman. Goodwill Industries, and others. Links to her own blog receive over 100,000 monthly views on Pinterest and 60,000 new users discovered her blog in the last year.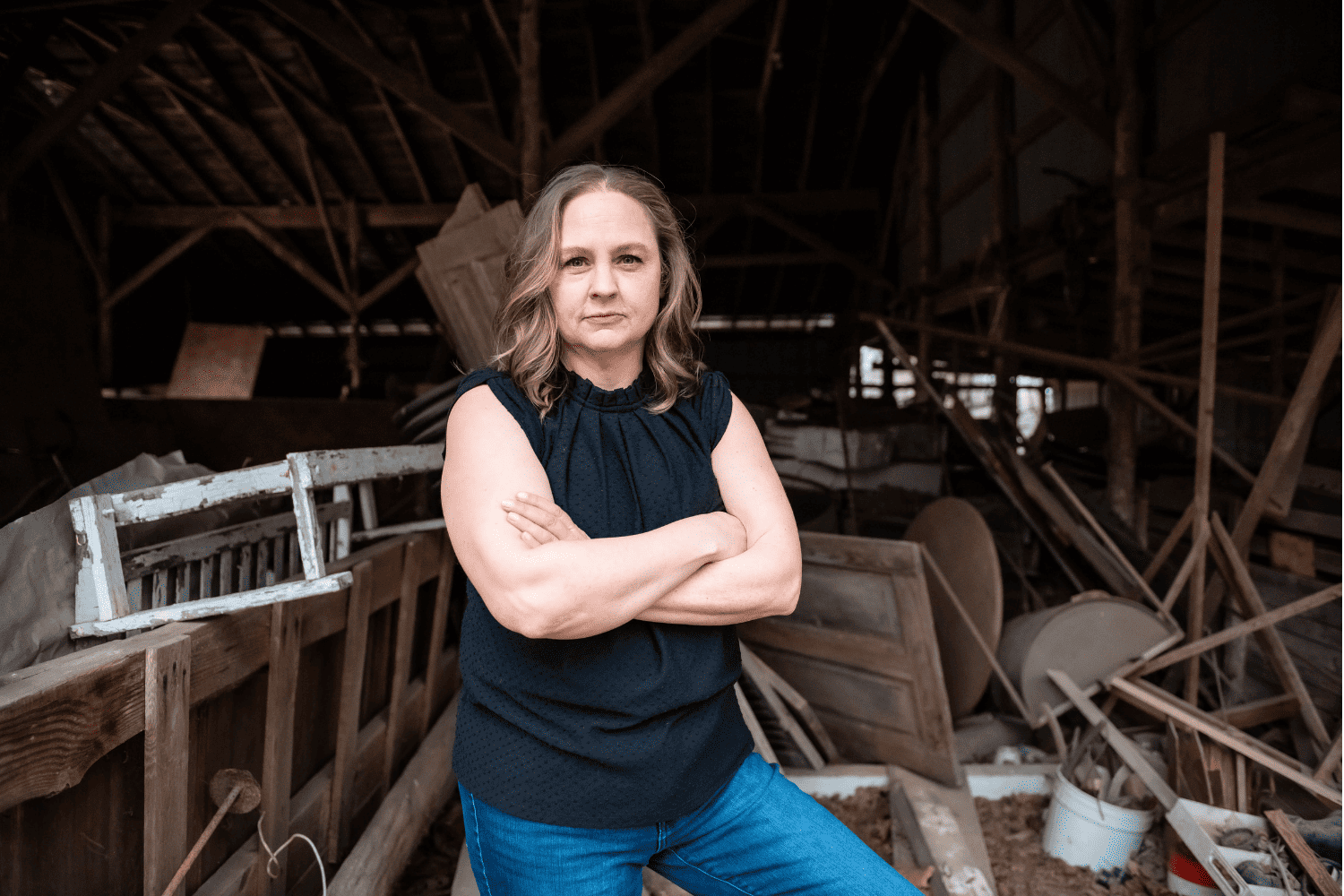 She has the distinction of being in the first class of certified organizers when the Board of Certification for Professional Organizers (BCPO) created the CPO designation in 2007. She studied and received certificates from the Institute for Challenging Disorganization (ICD), a national study group providing education, research, and strategies to benefit people challenged by chronic disorganization. In 2019 she trained with Marie Kondo and her team to become the first Certified KonMari Consultant in her market and is now equipped to teach clients about this unique clutter clearing strategy. 
Katherine was the founding president of the Richmond Virginia chapter of the National Association of Organizing and Productivity Professionals (NAPO), and has presented many times at NAPO's annual conference to an audience of her peers. Known as the organizer who trains other organizers, Katherine has logged 1000s of hours training and coaching her students to become professional organizers via her YouTube channel and online school "Boot Camp for Organizing Bosses". 
Somehow comfortable working knee-deep in clutter and taking a high-level, academic approach to how large-scale decluttering projects are managed, Katherine is comfortable in the field, writing on her laptop, and working in front of a camera. Sometimes doing it all in the same day! As an adventure and travel-loving country girl, she sees each day an opportunity to learn something new and share her knowledge and experiences with colleagues, in her Facebook groups, and with team members working on the set of Hoarders. 
When she is not thinking about downsizing and decluttering, you'll find her on the tennis court, cooking plant-based meals in her super organized kitchen or hiking and chilling out on her farm in central Virginia with her husband and rescue dogs.
Let me show you how organization can improve your quality of life. I don't believe in shaming or forcing you to live like a minimalist. 
I just want you to keep the things in your life that give you joy and help you eliminate the rest, quickly 
and with less stress. 
Go ahead and book your organizing session today! 
Find out how light you will feel without the mess. Organizing can be fun and life-changing.