Did you know you could easily spend $2,000 on a specialized pantry for better organization? That's a lot of money! This post will teach you the easy ways to organize a pantry with deep shelves so that you can save money, stop losing food, and retain your sanity in the kitchen. In fact, you will be able to get the pantry of your dreams with less than $100!
We are all doing a little more nesting these days. Just this week I've rearranged my home office supply closet and scanned a huge pile of financial records.
If you are in the mood to organize, or if you just can't handle your pantry anymore, this article covers 3 inexpensive ways to organize a pantry with deep shelves with no renovation or tools required. 
If your pantry has shelving that is 16 inches, 20 inches, even 24 inches deep, your food items and kitchen accessories are just going to get lost and disorganized. This is extremely frustrating because it results in expired food, a loss of money, and a mess.
Now, there are some lovely products and renovations you can do for hundreds, even thousands of dollars. This would require some sort of construction done in your home.
Alternatively, you can keep your existing pantry and create a ton of space and have full accessibility to all your items with products that cost less than $20 or $10 each. Altogether, you should be able to upgrade your pantry for less than $100.
NO MORE LOSING FOOD IN THE BACK OF YOUR PANTRY only to find it years later after it is no longer any good. So here are the 3 products I use all the time to organize a pantry with deep shelves.
If you prefer to watch my YouTube video on how to organize deep pantry shelves, click the video below. Otherwise, keep scrolling to read on!
Here are the 3 products that will help your pantry be super organized:
White bins
Turntables (or lazy Susan)
Under-shelf baskets
Below I'll go into detail about how you can use each of these items, where you can buy them, and how you can make your pantry look amazing.
1. Ikea's VARIERA Pantry Bins
This first item I use all the time and it's from Ikea. I have multiple bins in my own home and love how nice and affordable they are.
These white Ikea bins come in multiple sizes and the large bin is a little over 13 inches long and will hold a lot of stuff.
In my own pantry, I use one for pasta, one for flour, and one for snacks. It has a smooth front unlike a basket so I can easily label it. And I can also pull it forward using the handle to reach things in the back. I love this product because it is lightweight so it's easily movable, but it's good quality and will last a long time.
Also, it is important to you to have a visually pleasing pantry, a few of these white bins will help to make your panty instagram worthy.
2. The Turn-table or Lazy Susan
The second product I use all the time is a turn-table or sometimes called a lazy Susan.
This is a classic organizing device because it allows access to things that would otherwise be out of reach.
I use mine to easily access dry goods that I've decanted like beans and rice or to access all my superfoods for my workday smoothie.
You can get these at the Container Store, but be mindful of the size you need. Many of these turntables are standard 10 inches wide, so also check Amazon for turn-tables that are 16 inches or 18-inch depths.
It's also important that you make sure to measure your space before you make a purchase so that you can get the appropriate sized turn-table. If you have enough space in your pantry, you might want to get two or three turntables for your spices and other common items.
Recommended: How to Maximize Space in a Small Kitchen | Kitchen Organizing
3. Under-shelf Baskets
The last item that I love and use all the time are under-shelf baskets. You might not think these belong in a pantry (they tend to go under the sink), but they are a great hack for pantries.
I find that in pantries with fixed deep shelving you tend to lose a lot of vertical space because the shelves are spaced too far apart. That wasted space tends to make things cluttered. And, since it doesn't always work to stack containers in a pantry (because it's not easily accessible), pantries tend to have lots of unused vertical space.
The fix for that is the Under-Shelf basket. You can use this basket to contain bags of chips, crackers, potatoes, onion, or really anything that you'd store inside a pantry. You can get a few of these basked and use the maximum amount of space your pantry has to offer.
Under-shelf baskets also fit well with the Ikea bins to keep everything you need at your fingertips. This is the ultimate solution to maximize all the space in your pantry.
If you're worried about how it looks, it will still be visually pleasing for sure. In fact, the organization of the Ikea bins, turntables, and baskets will help all of your clutter turn into beautiful organization so that everything in your pantry has an appropriate place in the kitchen.


I hope this helps you get your pantry organized to perfection. With these products, you will save hundreds of dollars. You'll also be able to save money on food because it won't get lost in the back.
For more organizing tips, check out and subscribe to my channel where I talk about tips on downsizing, minimizing, and the business of organizing. 
Have fun organizing your kitchen!
Recommended: 5 Steps to Unpacking a Kitchen Like a Professional
ARE YOU INTERESTED IN BECOMING A PROFESSIONAL ORGANIZER?
If you're someone who LOVES organizing, consider starting your own organizing business.
Get a copy of my free guide "Professional Organizer's Launch Guide" HERE.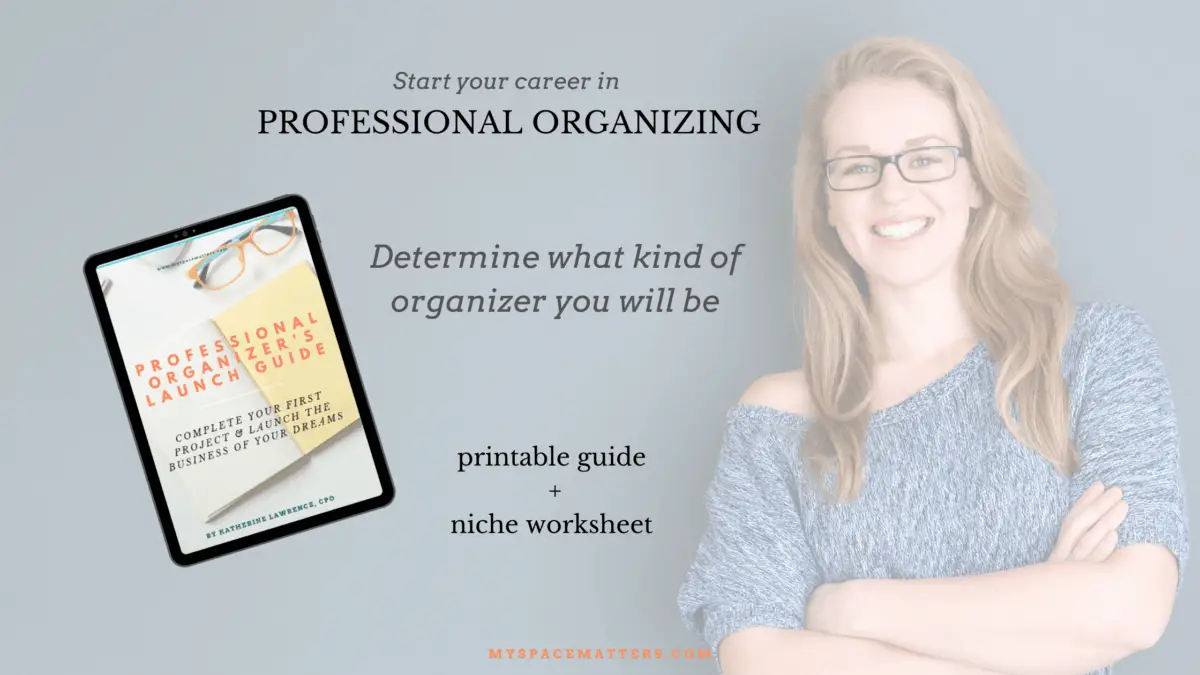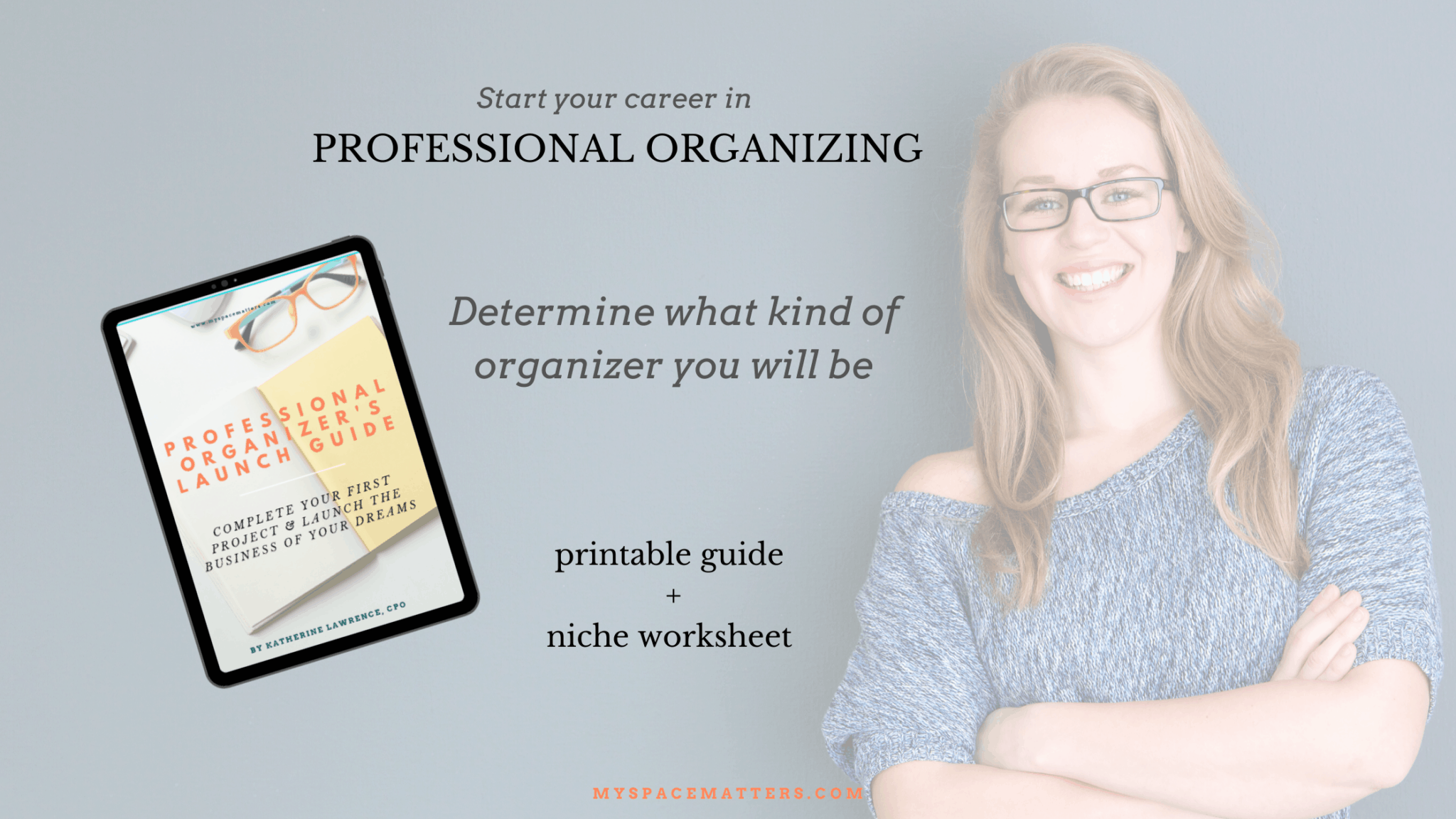 There are many things to consider when starting an organizing business including:
When will I name my business?
Where will I find clients?
How do I become an organizer?
Do I need to be certified to get started?
How will I structure my business?
You have come to the right place!
When you are ready to start your own professional organizing business, check out all my courses on working as a home organizer. My course bundle has the best prices on courses so that you can create and market your organizing business and design a system of organization that will work with all your clients no matter how small or large their volume of clutter is! Check out the course bundle here: Online Boot-Camp for Organizing Bosses
You can also check out my other blogs on how to start a home organizing business:
Happy Organizing!