Do you have a lot of things that you no longer need or want in your home? Are you wondering what you should do with them? As a Professional Organizer, a question I get asked all the time is if someone should sell or donate the things they no longer need.
Determining how to find out what to sell and what to donate doesn't have to be difficult. In this article, I talk about my three criteria for deciding when you should sell your clutter versus just giving it away during your home organizing and downsizing efforts. 
Working as a Professional Organizer and someone who facilitates whole home downsizing, I handle a lot of things for my clients that they no longer want or need. I see everything from bags of clutter to carloads of stuff, and sometimes even truckloads of belongings that are still in good condition.
My clients often ask me what can be done with all these things and I guide them through the decision-making process of what to sell and what to give away. In fact, it's so easy that all you need to do is ask yourself just 3 questions.
What is the item worth?
How much time do you have to find a buyer?
How much are you eliminating?
Once you determine these three important questions, then you can decide if you should sell or donate. Below I'll go into details on how you can ask yourself these three questions for the best results.
If you prefer to watch my YouTube video on if you sell or donate the things you no longer need, click the video below. Otherwise, keep scrolling to read on!
Criteria #1 What is the item worth?
Sometimes this is an easy determination and sometimes it's not.
Diamond rings are valuable, a pair of socks are not valuable. You'll want to find out if there is even a market for the thing you are getting rid of. If you don't know already, do a quick search on eBay, Facebook Marketplace, Amazon, or Google to see if there are buyers and sellers for this kind of thing.
As a Professional Organizer, it is important to be aware of the buyers in your community of clothing, home decor, and jewelry. You'll also want to become familiar with appraisers for art and more unique collectibles. If an item is actively being bought and sold for high dollar amounts, it could very well be worth your time to find a buyer rather than to donate. 
This step does require a little bit of research on your part, but if you can get a chunk of change out of it, it's definitely worth it.
Criteria #2 How much time do you have to dedicate to finding a buyer?
If you have ever sold anything online, you know how time-consuming it can be.
It's not a quick task to list items and wait for someone to make an offer. And, when someone does purchase your item, you have to then arrange for a pickup or you yourself have to pack it up, take it to the post office, and ship it out.
If you are taking items to a local consignment shop, you must drive there, wait for someone to go through your things, and make you an offer on how much they will pay or list the item for. Anyone who has sold on consignment will tell you they rarely take everything that you bring in. Many times, you may still be left with the cast-off items after taking them to the potential buyer.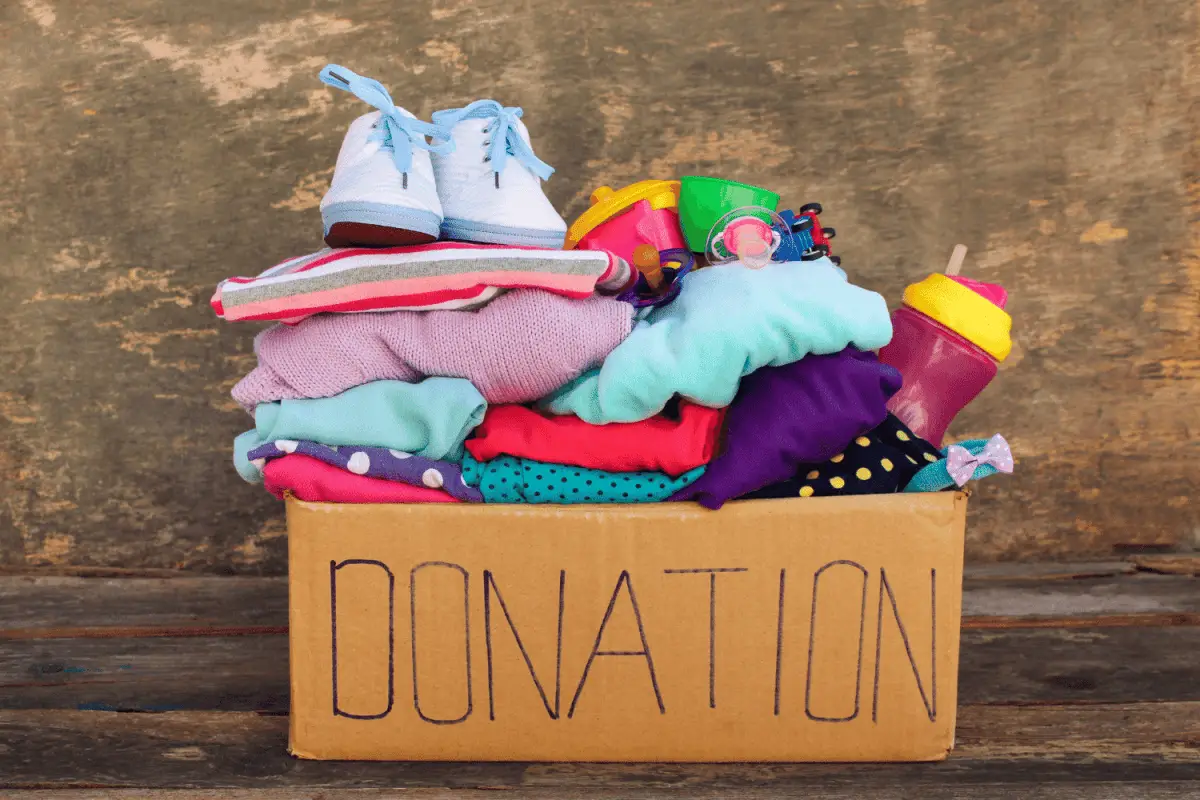 That's why it's important to decide for yourself what your time is worth. If you run all over town only to earn $20, it may just not be worth your time to locate a buyer for those things.
The downsizing and decluttering process can be stressful and time-consuming. Looking for buyers will add to that time and stress, whereas a quick drop-off at a local charity is typically quick and easy.
A rule of thumb is, if there isn't much value in it, donation is the way to go. That last thing you want to do is earn $20 just to have to use that money buying gas for all the running around you did.
Criteria #3 Volume – How many things are you eliminating?
If you are an empty-nester, a senior looking to downsize, or if you have inherited a house full of belongings, it may be worth the time and effort to sell everything in one lot, like at an estate sale.
An estate sale is like an indoor yard sale that lasts for multiple days. If you are working with an estate agent or auction house, they may sell some things online or transport them to a live auction.
However, if you have a very large volume of things you want to eliminate find a reputable local agent to review the whole lot to determine if there is value in selling everything in an estate sale. 
If you don't have a large volume of things to sell, you could always have a smaller garage sale. Whatever you don't sell, you can run down to your local charity shop and donate the rest. If a garage sale sounds like too much work for things like clothes and nicknacks, you'll probably want to stick to donating.
Final thoughts on selling vs donating
So, there you have my 3 criteria: the value of the item, the time you must invest in finding a buyer, and the volume you are eliminating. Keep in mind the good feeling you get by giving things away, supporting local charities, and your community! Donating is a lot faster and a less stressful way to eliminate the things you no longer need or love. 
ARE YOU INTERESTED IN BECOMING A PROFESSIONAL ORGANIZER?
If you're someone who LOVES organizing, consider starting your own organizing business.
Get a copy of my free guide "Professional Organizer's Launch Guide" HERE.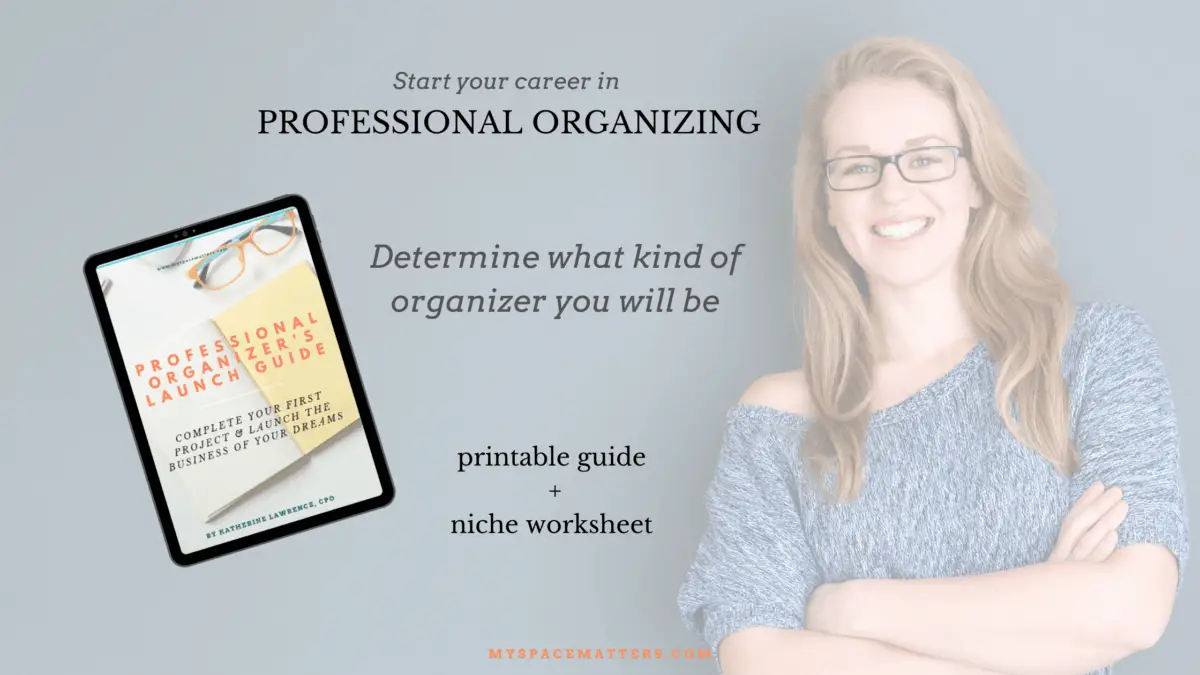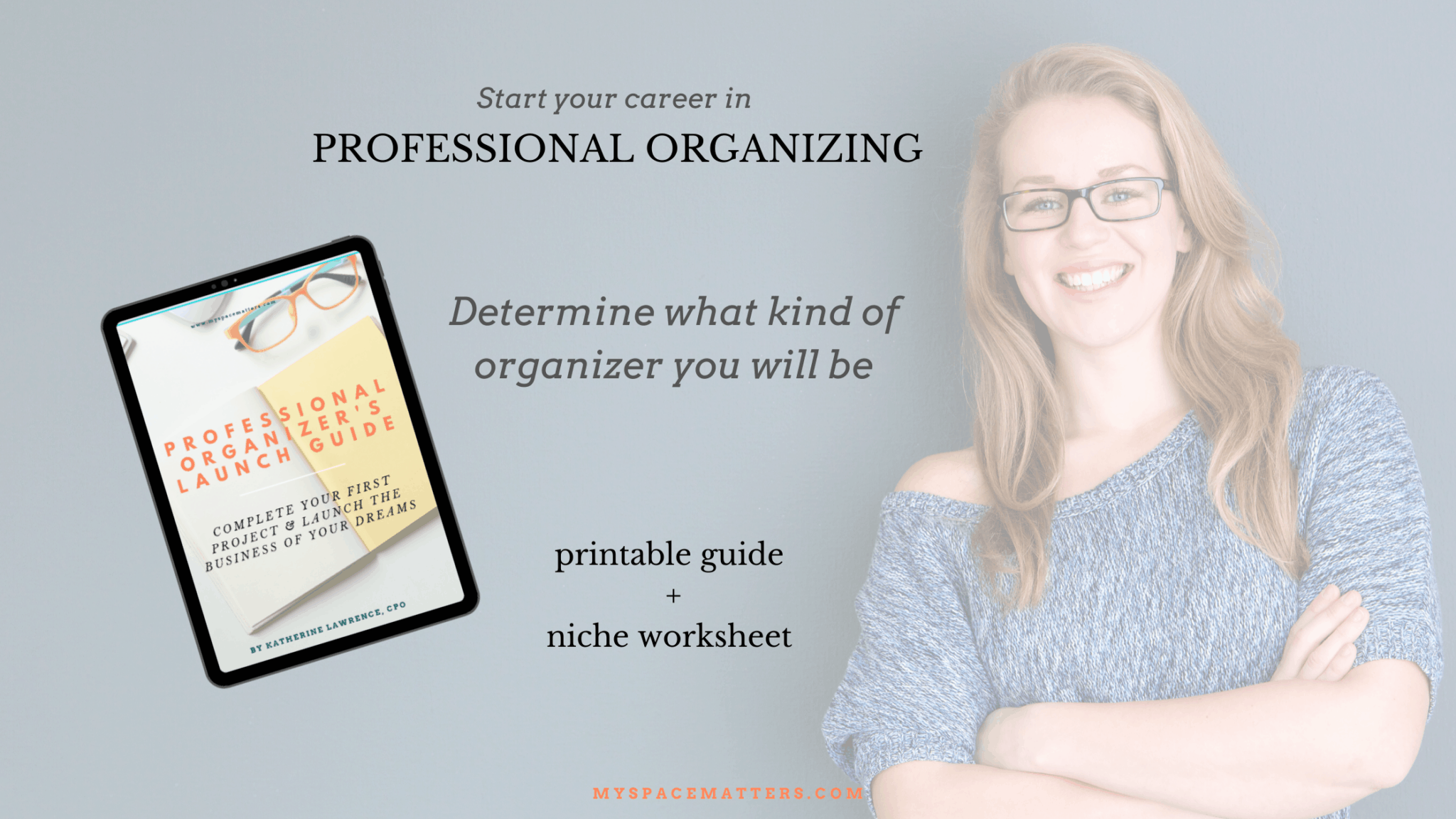 There are many things to consider when starting an organizing business including:
When will I name my business?
Where will I find clients?
How do I become an organizer?
Do I need to be certified to get started?
How will I structure my business?
You have come to the right place!
When you are ready to start your own professional organizing business, check out all my courses on working as a home organizer. My course bundle has the best prices on courses so that you can create and market your organizing business and design a system of organization that will work with all your clients no matter how small or large their volume of clutter is! Check out the course bundle here: Online Boot-Camp for Organizing Bosses
You can also check out my other blogs on how to start a home organizing business:
Happy Organizing!