Did you know that you could actually become a KonMari Consultant with Marie Kondo? If you want to learn how to help people "spark joy" with the items they have in their homes, you might want to consider becoming trained through the KonMari certified consultant program. As someone who has gone through this program, I want to give an honest overview of why I chose to do the program and how it affected my business.
Even though I've been a professional organizer for almost 20 years, I'm always looking for ways to continue my education and training. As soon as I found out Marie Kondo created a training course, I signed up to join.
That meant I was able to spend an entire weekend with Marie Kondo and her team during the training course. It was an amazing experience.
If you are currently a professional organizer and are thinking about joining the KonMari consultant program, I'd highly recommend it.
However, if you are new to the professional organizer industry, you might not be ready for this next step.
To learn more about if becoming a certified KonMari consultant is right for you, check out How to Become a KonMari Certified Consultant — Advice from a Pro.
If you prefer to watch my YouTube video on why I chose to become a KonMari consultant, click the video below. Otherwise, keep scrolling to read on!
My Professional Organizing Background
I left my corporate job as a data analyst and started my decluttering and organizing business in 2002. In 2007, I became a certified professional organizer.
I've had a very successful career in the home organizing industry. A lot of people questioned why I chose to become a KonMari Consultant.
Although I've been in business for many years and working full-time as a professional organizer, there are still aspects of organizing that I want to learn for myself and for my clients.
Just because I've created such a flourishing career for myself and my business doesn't mean that I want to stop learning. It's actually the opposite, which is why I wanted to get training in the KonMari method of organizing.
Recommended: How to Start a Professional Organizing Business in 2021
Why I Considered Becoming a KonMari Consultant
Being a professional organizer is not completely about the "stuff" and "things" when you are working with clients to help them to organize their homes. But sometimes it really feels like organizing is just about all of the items.
I actually get a lot of calls from people that want to have a whole house declutter and they want it done fairly quickly. Something I've learned over the years is that people have their own personal reasons for how fast or slow they want their house cleaned and organized.
Although I'm certainly capable of doing a quick declutter (I have spent many, many hours and probably hundreds of homes going through a decluttering process) I always feel a little dissatisfaction when my customer doesn't really want to be a part of the process.
Sometimes, the client wants their home organized and they want it done FOR them and not necessarily for me to do it WITH them. For many years, I've wanted to bring more intention and energy transformation into a home. My goal is to transform homes and have my clients be involved in the process so that they can truly feel the joy that comes from an organized home and a clear space.
Recommended: The 5 Must-Haves for your Professional Organizer's Website
Why I Became A KonMari Certifed Consultant
A few years into my professional organizing career, I discovered that the things that you love can transform your life.
I don't think a lot of people are hiring me for that purpose. But, as we get going in the organizing process what usually happens is that the focus is on the "stuff" and how the "stuff" looks and how much "stuff" there is VERSUS that person's personal connection with the belongings in their home.
I wanted to focus more on the person and their experiences rather than just their stuff.
That's why I decided to become a KonMari consultant because Marie Kondo's methods focus on gratitude so that the client can enjoy the things in their home.
This method is less of a focus on minimizing and "getting rid of things" and instead is a more natural process of naturally decluttering. As a professional organizer, you're really trying to find the things that spark joy and the things that have a little brighter and more emotional connection in a client's home.
That was a big takeaway I got from my weekend listening to Marie Kondo. Focus on things that are happy and joyous, and organizing becomes a joy for the client.
Recommended: Tidying Up with Marie Kondo on Netflix Review
A Peek Into How the KonMari Consultant Program Changed My Organizing Approach
The really awesome thing about owning your own business and being your own boss is that you can pivot.
If you start down a path and decide to rebrand or change directions, it's completely possible. You can even decide to look for a different type of client. You can do that because you're the boss and the owner of your own business.
I'm always grateful that many years ago I chose to leave corporate America and become my own boss and take this journey. My decision to become KonMari certified is one more reason to be excited about transforming my business.
Going through the program wasn't quick or necessarily easy. There are a lot of requirements, in-person training, and organizing hours to put in before you can even take the test to become KonMari certified.
Was it all worth it, even though I already had a successful business?
Yes! Let me tell you why.
Thanks to Netflix and her popular books, Marie Kondo is a household name. People know that her methods work and they trust her. With a certification in her style of organizing, people who are already hesitant about letting a stranger organize their home might relax a bit.
Being KonMari certified also helps to diversify the types of organizing a professional organizer can do.
And, my favorite part about being KonMari certified is that once you complete the entire training and pass the test, you get added to the Marie Kondo website as a certified KonMari consultant for hire.
Recommended: Did Marie Kondo get this one wrong?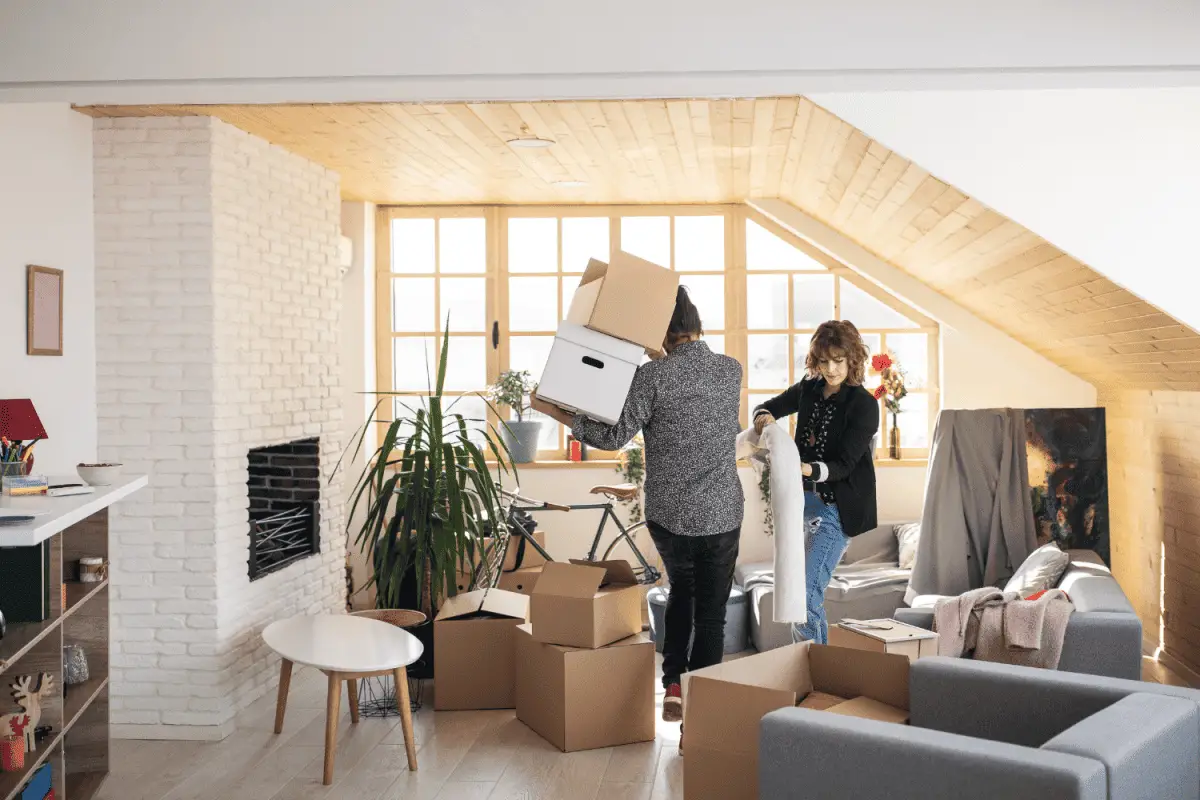 What My Professional Organizing Business Looks Like Now
I still go about the day-to-day operations of my business. That did not change when I became certified.
All of my business forms, payment collection methods, and my teaching courses are the same.
What changed is more of the spirit of how I work with my client. Like I talked about earlier, my goal is to approach organizing as an experience WITH the client so that they learn and implement lifestyle changes.
I'm very glad to have met with Marie Kondo and learned her methods. I love being able to spark joy with my clients!
ARE YOU INTERESTED IN BECOMING A PROFESSIONAL ORGANIZER?
If you're someone who LOVES organizing, consider starting your own organizing business.
Get a copy of my free guide "Professional Organizer's Launch Guide" HERE.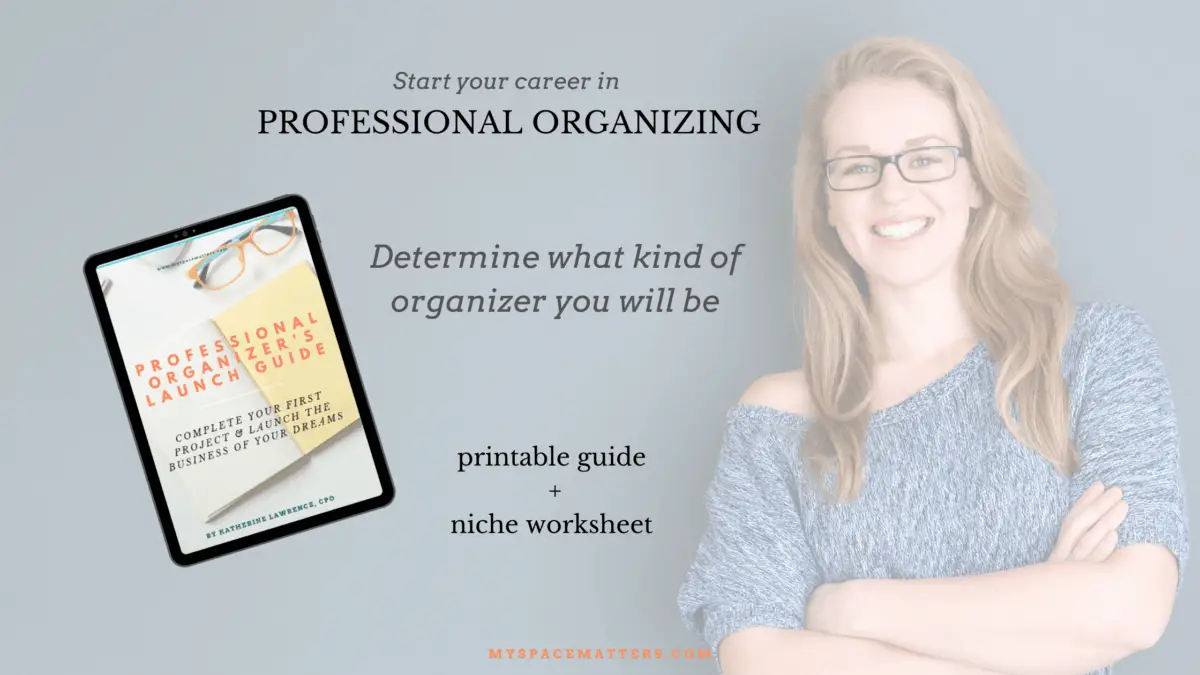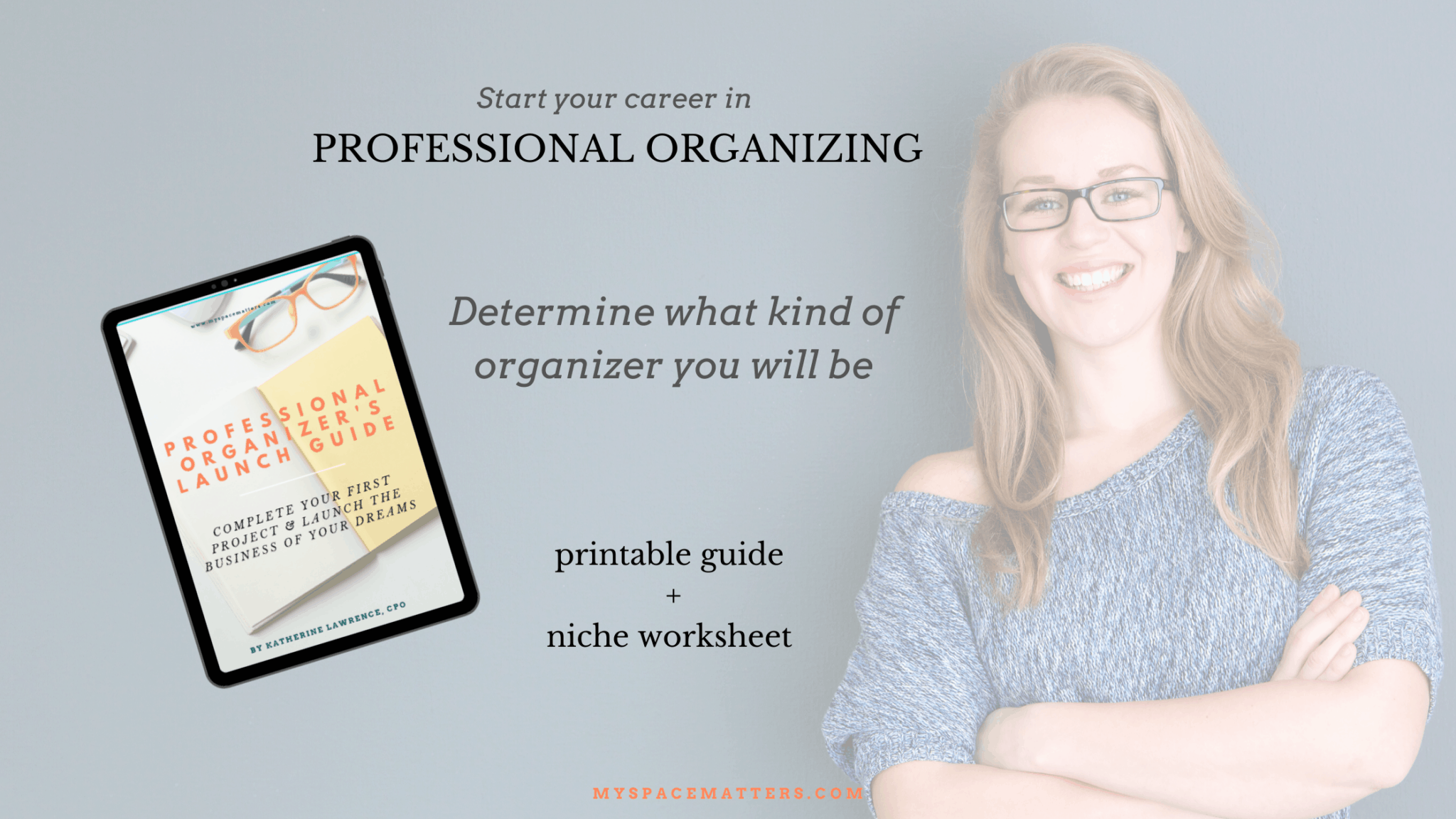 There are many things to consider when starting an organizing business including:
When will I name my business?
Where will I find clients?
How do I become an organizer?
Do I need to be certified to get started?
How will I structure my business?
You have come to the right place!
When you are ready to start your own professional organizing business, check out all my courses on working as a home organizer. My course bundle has the best prices on courses so that you can create and market your organizing business and design a system of organization that will work with all your clients no matter how small or large their volume of clutter is! Check out the course bundle here: Online Boot-Camp for Organizing Bosses
You can also check out my other blogs on how to start a home organizing business:
Happy Organizing!