Marie Kondo is a superstar when it comes to professional organizing. She rose to fame with her books The Life-Changing Magic of Tidying Up and Spark Joy. Her fame only grew when her Netflix show Tidying Up aired, causing people all around the world to ask themselves if their items sparked joy. But did you know that you can be trained in Marie Kondo's cleaning methods? This post is all about how to become a KonMari certified consultant so that you can start your own professional organizing career.
I became a certified KonMari consultant a few years ago and I get asked all the time what the process was like and how someone can become a KonMari certified consultant.
In this post, I'm going to go over the requirements for becoming a certified KonMari consultant.
Before we start, if you're not already a certified professional organizer, I recommend doing that before doing KonMari training. If you need help with starting a home organizing business and getting certified, check out How to Start a Professional Organizing Business in 2021.
If you prefer to watch my YouTube video on how to become a KonMari Certified Consultant, click the video below. Otherwise, keep scrolling to read on!
What does it mean to become a Marie Kondo certified consultant?
Now, of course, the KonMari certification was developed by Marie Kondo.
The author of The Life-Changing Magic of Tidying Up was released in the US in 2014. The first training course for consultants began in 2016.
The timeline for completing the certification course depends on a few different things. For one, the training course is a live training and is only offered at certain times of the year. To keep up with the most up-to-date information on when the course is offered, check the KonMari Consultant Portal.
You'll want to get added to the email list so that you can be in the 'know' with all the most recent information and offers. The training course tends to fill up fast and can even go to a waitlist.
Once you're in the training, you will need to actually conduct practice sessions. This means you need to take one of your clients through the entire process of organizing their home in the specific style of Marie Kondo's methods.
Once you complete that, then you will become KonMari certified.
Recommended: How I Started my Organizing Career
How long does it take to become a KonMari certified consultant?
It's hard to put a timeline on exactly how long it will take to become certified. A general guideline might be six months, but that depends on a lot of factors.
For example, when you get a client, you have to determine how many belongings they have and how quickly they can make decisions in the organizing process.
Each person is different, so let's check out some of the steps for how to become a KonMari certified consultant.
Step 1: Read the books
This is easy enough. Many of you have likely already read The Life-Changing Magic of Tidying Up. Marie Kondo also has a book called Spark Joy and Joy at Work.
Reading the books are important to really understand her process of decluttering and organizing.
Related: The Ultimate Reading List for (wannabe) Certified Professional Organizers
Step 2: Tidy Your Own Home
Yes, you have to have a tidy home to become certified. This means going through your own belongings in the correct order, which is, starting with clothing, then books, then papers, then Komono (misc. items), and finally sentimental items.
You're going to want to Joy Check everything in your own home, and then you will be required to submit evidence of that to the certification program proving that you yourself have gone through the process.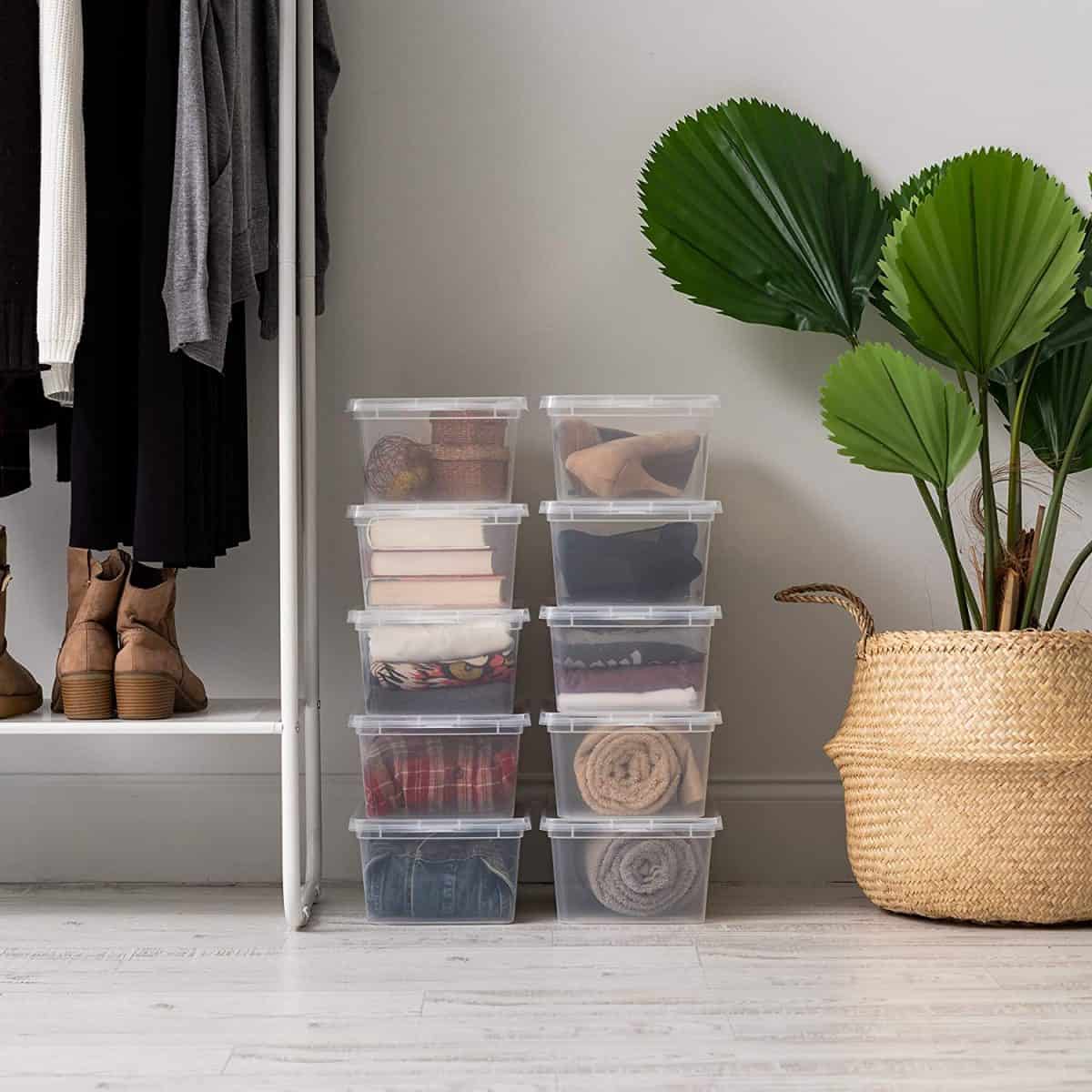 Step 3: Attend the Live Training Course
The next thing to do to become a KonMarie certified consultant is to attend the live training course. Unfortunately, this is where the timeline gets a little unpredictable because you'll need to wait until the course is available.
Once you sign up and get accepted, you will probably have to go to New York, London, LA, or a major city where that course is held and you'll go through the entire course there.
Step 4: Join a Community of KonMari Consultants
After you complete the live courses, you'll need to join a community of KonMari consultants in training. This is a great step because you start to network and get your name out there as a professional organizer.
Recommended: What is a NAPO Membership and When to Join (Tips from a Professional NAPO Organizer)
Step 5: Begin Practice Sessions
Now you're ready to practice what you've learned. During your practice session, you will take someone else through the entire KonMari process. Your timeline for how fast you can complete this step will depend on your other person or your practice client.
Currently, you need a minimum of two clients for at least 30 hours. At least one of those clients has to go through the entire process from start to finish. That could end up taking more than 30 hours because it's mandatory that you take them through all five steps of the KonMari categories in their home.
When you're in this process, you report your sessions for review by the certification board. There is a portal on the website where you provide all of your updates on the sessions with photos and other information. That information gets reviewed to make sure you are adhering to the standards of the program.
Step 6: Written Exam + Interview
There is a written exam that needs to be taken online. Additionally, there is an interview that's conducted after you take the written exam. This, of course, is the more technical side of the course.
Step 7: Legal Agreements and Trademarks
Once you complete the program, you do need to sign off on some legal agreements to ensure that you are using the trademark accurately. This is a general licensing agreement.
Related: 5 Professional Organizing Forms Essential to Your Home Organizing Business
Step 8: Get Added to the KonMari Consultant Site
When you're completely done and you've signed all the documents, you get added to her website as a certified KonMari consultant. This is the exciting part! People will be able to search for certified consultants which can land you some extra business. You'll also be able to add this training to your resume, which will help establish you as a professional.
Those are the steps for how to become a KonMari certified consultant! If you are just getting started and aren't ready to be KonMari certified, check below for how to become a professional organizer.
ARE YOU INTERESTED IN BECOMING A PROFESSIONAL ORGANIZER?
If you're someone who LOVES organizing, consider starting your own organizing business.
Get a copy of my free guide "Professional Organizer's Launch Guide" HERE.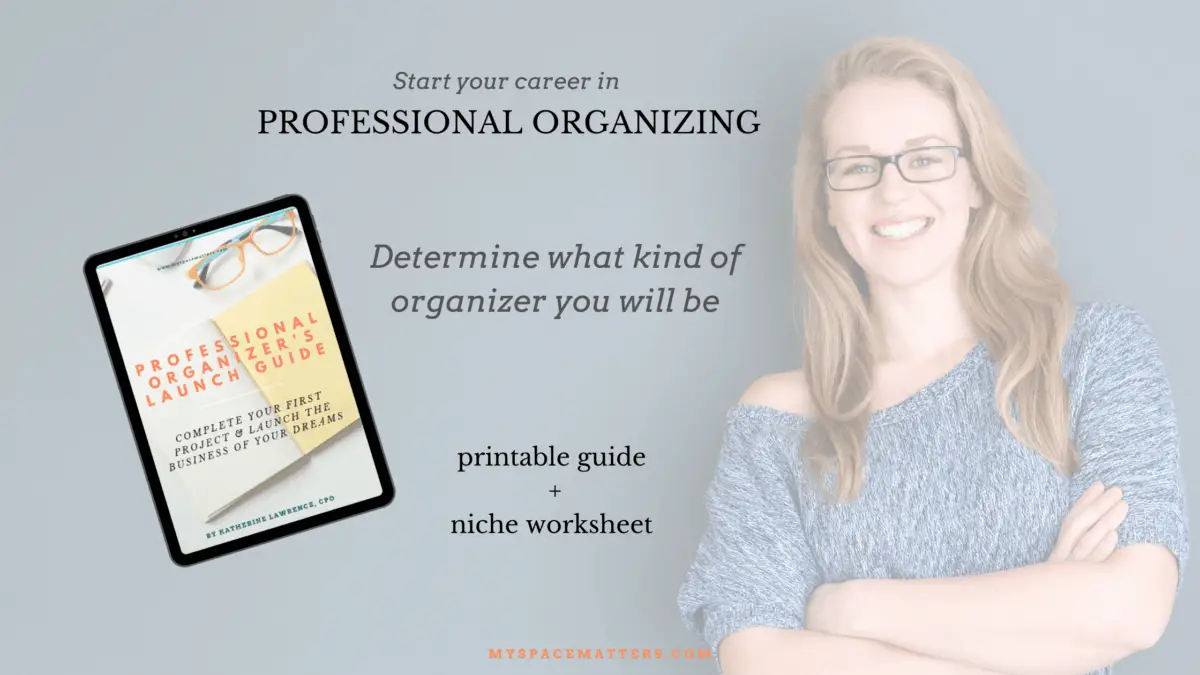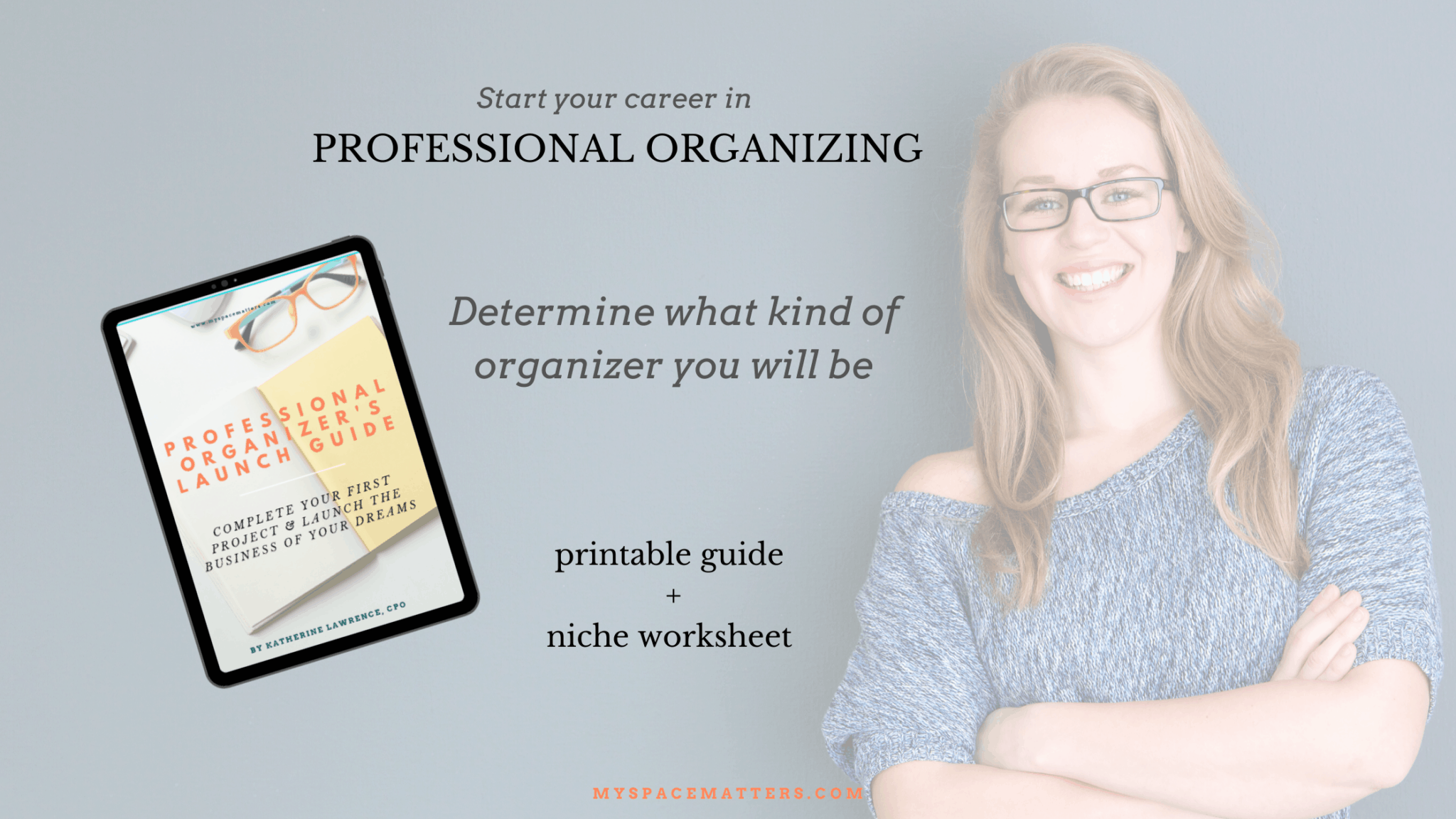 There are many things to consider when starting an organizing business including:
When will I name my business?
Where will I find clients?
How do I become an organizer?
Do I need to be certified to get started?
How will I structure my business?
You have come to the right place!
When you are ready to start your own professional organizing business, check out all my courses on working as a home organizer. My course bundle has the best prices on courses so that you can create and market your organizing business and design a system of organization that will work with all your clients no matter how small or large their volume of clutter is! Check out the course bundle here: Online Boot-Camp for Organizing Bosses
You can also check out my other blogs on how to start a home organizing business:
Happy Organizing!