If you are wondering what it's like to work as a Professional Organizer, you are in the right place. While home organizing might seem like a dream job, there are pros and cons of being a professional organizer. This post will cover some truths about what being in the professional organizing business is really like.  
There is so much to love about the business of home organizing: you get to help people, you can be your own boss, your constantly learning new skills, and you get to meet interesting people all the time.
However, with everything good, there are also some negative aspects. I want to prepare you for some of the downsides of the professional organizing business. Your income can vary from week to week, you may work with clients who have a chronic problem (you can't "fix" everyone), and it's sometimes strange asking for money to do something you find easy and fun.  
This post is broken down into the pros and the cons of being a professional organizer. Let's start with the pros.
If you prefer to watch my YouTube video on the pros and cons of being a professional organizer, click the video below. Otherwise, keep scrolling to read on!
Pros of Working as a Professional Organizer
Helping people
Being your own boss
Constant learning
Never a dull day
1. Professional Organizers love helping others
To be a good home organizer, you certainly need to have a passion for helping others as well as a lot of patience! I enjoy taking my clients through the transformation from chaos to calm in their homes.
There are not too many jobs out there that are as personal as entering someone's home and helping them to reestablish order into their lives. Organizers are in a unique position to assist their clients' sort confusing papers, wade through mountains of clothing, and downsizing a lifetime of clutter.
What we do quite literally changes lives.
2. What's better than being your own boss?
Most home organizers go in to business for themselves and are not employed by others.
I love the independence of setting my own hours and schedule for the day and week. After I established a strong client base, I've been able to work as much or as little as I want.
However, with being your own boss, you do need to keep yourself motivated. But, that's not very difficult if you're truly passionate about the work. Besides, I do not miss the annual reviews, boring team meetings, and strict 9 to 5 schedule of my old corporate job.
Recommended Reading: The Ultimate Reading List for (wannabe) Certified Professional Organizers
3. There is always something new to learn about organizing!
Every job and customer is unique.
I suppose some folks may see this as a challenge, but I love that I am constantly solving problems. Whether I'm trying to make something fit, figuring out where something will "live," or researching the latest organizing gadget, there is no shortage of new things to learn.
Since ever client provides a new and unique experience, professional organizing never gets boring.
4. Every day is a new adventure!
I remember being so bored at previous jobs! Now, when I am organizing a kitchen, garage, or closet, my brain is always active. There is not a lot of downtime.
When I am unpacking a house or helping a client downsize we have a lot to talk about. Clients love to share their stories. And, I always find some objet d'art that starts an interesting conversation. There are not too many jobs where you get to help someone review all the things in their life.
Related: All the Forms You NEED to Run Your Professional Organizing Business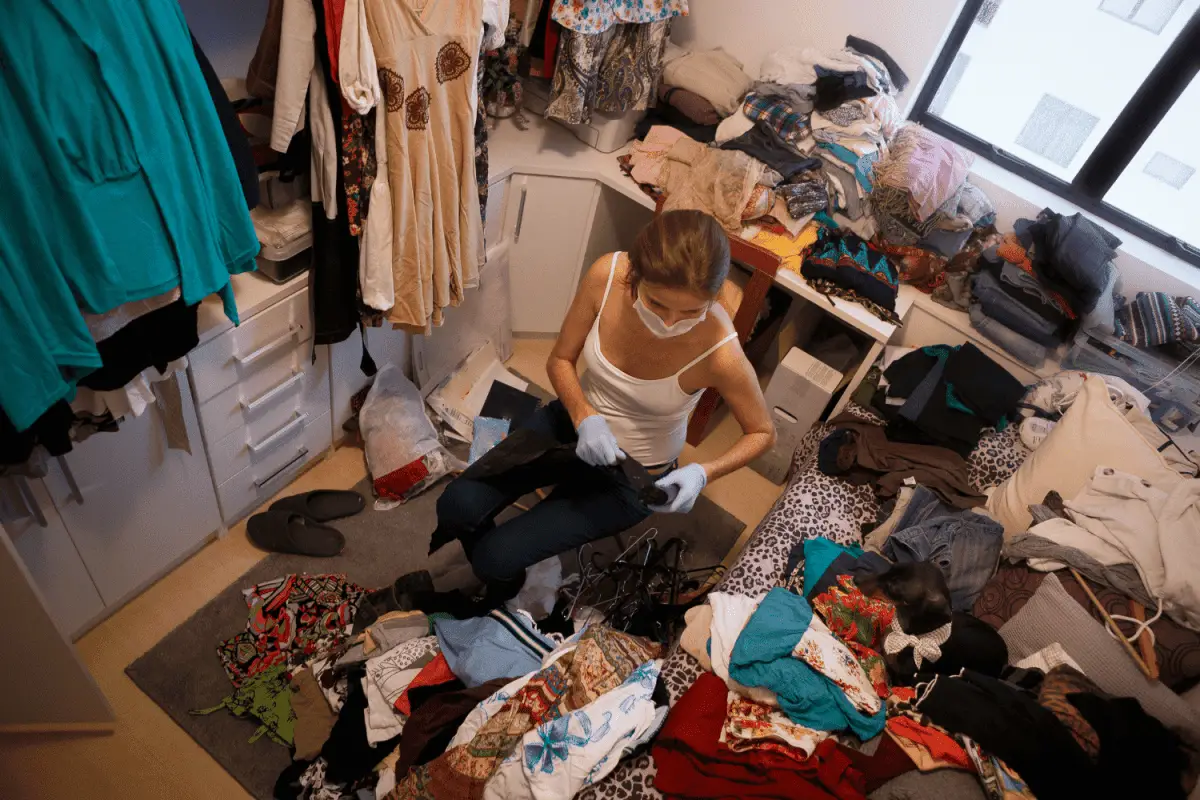 Cons of Being a Professional Organizer
Unpredictability in income and schedule
You can't "fix" people
You have to be "on" all the time
Getting paid for doing what you love can be weird!
1. When you work with disorganization, plan for some ups and downs in your income and schedule
Something I realized early on working as a Professional Organizer is that many of my clients struggle with being over-committed and effectively managing their time. I've had clients cancel as I was driving to their appointments and some stand me up altogether.
Over the years I've gotten better about pre-screening and enforcing cancellation fees, but client cancellations and other unpredictable factors like weather and illness can create income fluctuations in any service business.
This can be especially frustrating if you're counting on that income to pay your bills.
Recommended Reading: How to Start a Professional Organizing Business in 2021
2. You'll want to fix everyone, but you can't!
For me, the hardest part by far of working as a Professional Organizer is that I can't just wave a magic wand and organize someone's home and life.
Unless people make real lifestyle changes like reducing consumption, putting things away every day, and completing all those unfinished projects in their homes, the spaces you organize for your client may quickly return to a chaotic mess. We can advise, teach, and support our client's efforts, but at the end of the day, ultimate success is in their hands.
This can be incredibly frustrating because your job is to care about the well-being and success of others. If they don't want that success for themselves, there is only so much you can do.
3. Organizers need to be "on" all the time
Organizing for a living can be mentally and physically exhausting. Depending on the types of jobs you take and your specialty, you could be on your feet all day lifting and moving clothing, papers, and household items or unpacking houses. It's a giant workout.
New organizers report to me how sore they are after their first organizing project, not to mention the mental and emotional toll it takes working with someone to eliminate sentimental items. Of course, most of your clients will struggle to let go of things… that's why they have so much clutter and why they call the job a Professional Organizer!
4. Getting paid for doing what you love can be weird!
People who organize for a living love to organize! No surprise right? And we've organized a lot of stuff in our own homes and probably our friends and family's homes too, at no charge.
It's a little weird at first to charge for services that we enjoy so much. I remember Marie Kondo exclaiming: "I love mess!" in an episode of Tidying Up on Netflix. But we are building a business, one with operating expenses, and we still need a salary to pay the bills.
I hope the pros and cons of being a professional organizer doesn't scare you away from following your dreams of starting your own organizing business. I've been a professional organizer for 20+ years and I can tell you from first-hand experience how fulfilling and rewarding this career is.
What Are My Next Steps for Getting Certified as a Professional Organizer?
When I became a Certified Professional Organizer in 2007 I was already training a team of organizers and growing the community of organizers as President of my local NAPO Chapter. Now I'm here to help you grow your career! E-mail your questions about the business of home organizing to [email protected]
Check out my video below for more in-depth details about becoming a certified organizer.
ARE YOU INTERESTED IN BECOMING A PROFESSIONAL ORGANIZER?
If you're someone who LOVES organizing, consider starting your own organizing business.
Get a copy of my free guide "Professional Organizer's Launch Guide" HERE.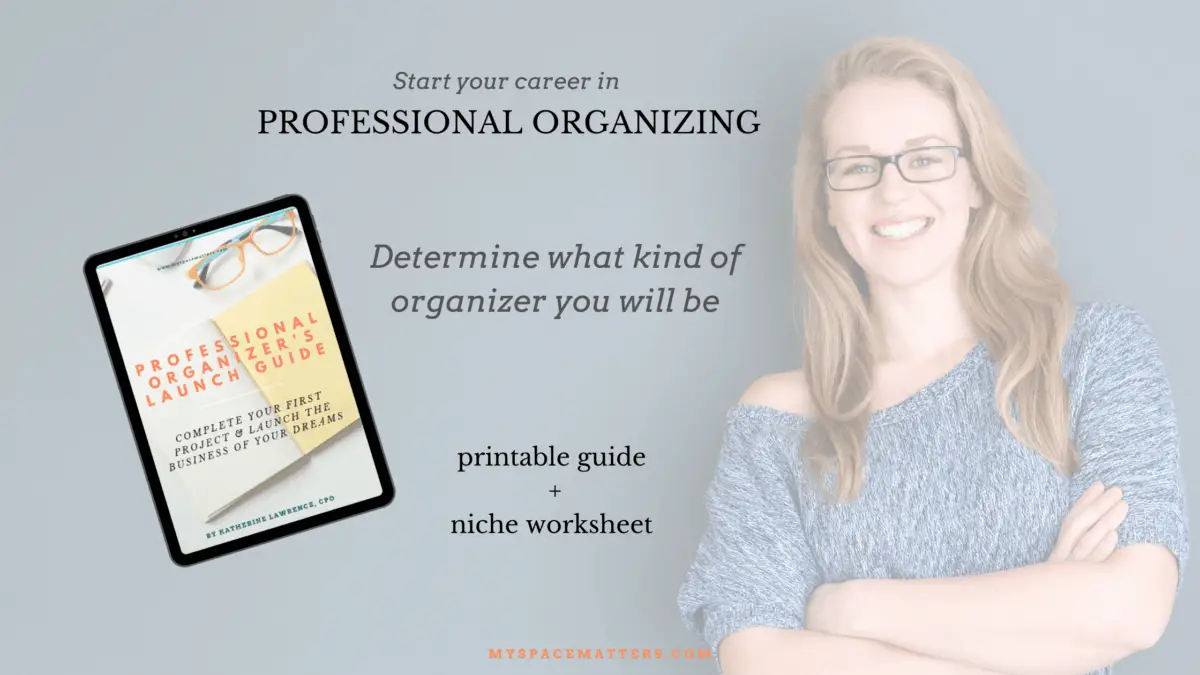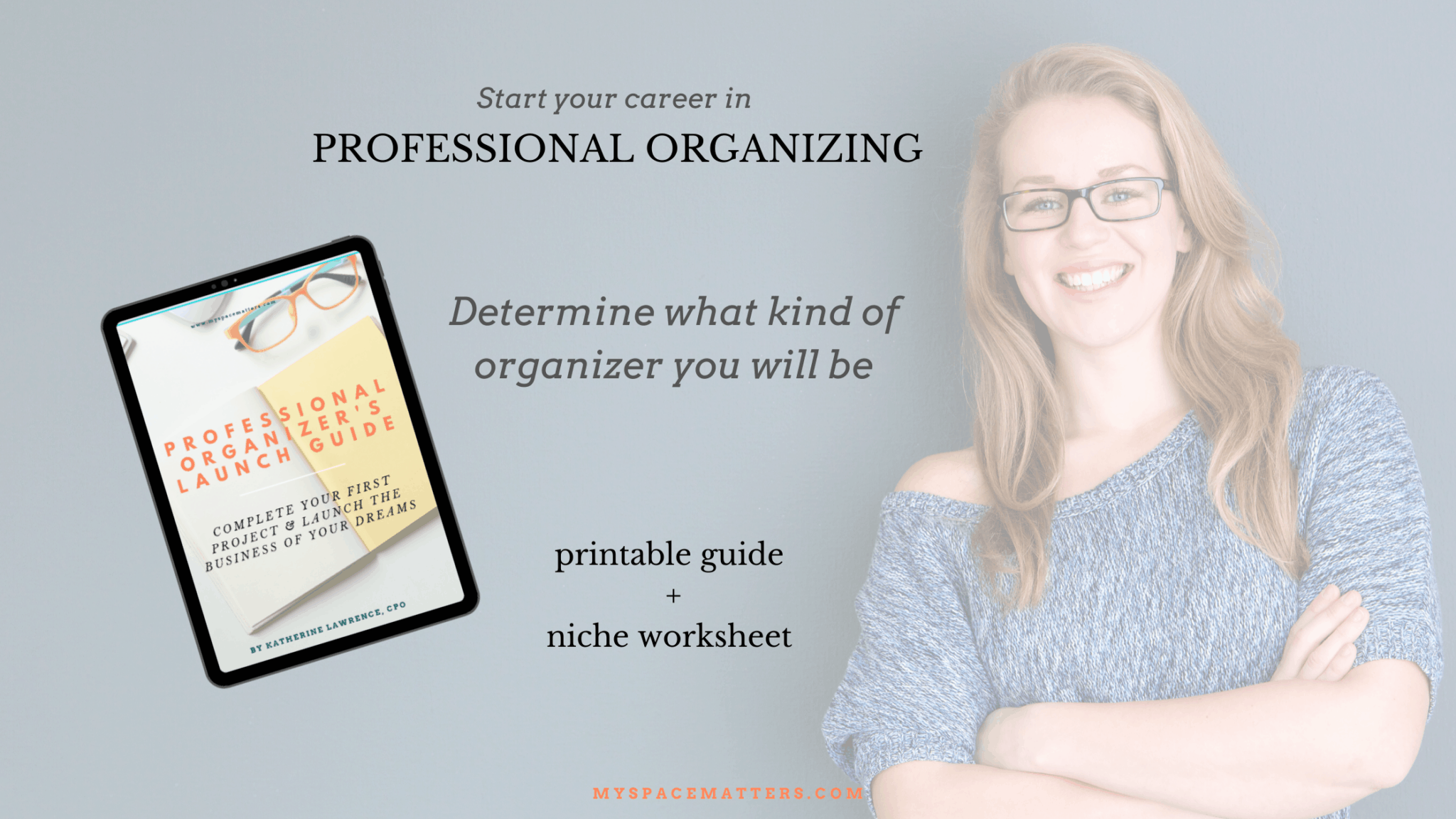 There are many things to consider when starting an organizing business including:
When will I name my business?
Where will I find clients?
How do I become an organizer?
Do I need to be certified to get started?
How will I structure my business?
You have come to the right place!
When you are ready to start your own professional organizing business, check out all my courses on working as a home organizer. My course bundle has the best prices on courses so that you can create and market your organizing business and design a system of organization that will work with all your clients no matter how small or large their volume of clutter is! Check out the course bundle here: Online Boot-Camp for Organizing Bosses
You can also check out my other blogs on how to start a home organizing business:
Happy Organizing!