Are you, a friend, or a family member moving or transitioning to a new space? If so, you're probably wondering how to downsize and declutter all the STUFF. You're in luck. This post contains advice from my 20+ years of experience as a home organizer as well as the most important downsizing tips from Peter Walsh's book Let it Go, Downsizing Your Way to a Richer, Happier Life. Happy downsizing!
If you haven't heard, less is actually more. It's a super popular trend to have a clean home with less clutter and more quality household items. Basically, the days of having a house full of things is pretty much out of style (thanks to the dozens of Netflix organizing shows).
How exactly do you declutter and downsize your stuff? And, where did all this clutter come from!?
Anytime we pack up a lifetime of possessions we find ourselves wondering, where did all this stuff come from and what should I move or discard. As a professional organizer with over 20 years of experience, I have worked thousands of hours on-site with my clients both young and old to answer this question.
If you find yourself in this situation or if know that it is on the horizon, I suggest that you grab a copy of Peter Walsh's latest organizing book for inspiration. And, if you prefer to watch the content from this post rather than read it, I also have a detailed YouTube video covering the key takeaways from Walsh's book Let it Go, Downsizing Your Way to a Richer, Happier Life.
Let's dive into all things decluttering and downsizing!
Related Decluttering and Downsizing Tips Content:
The Best Decluttering Strategy
How to Downsize a Home in 5 Days
How to Downsize your Home in 10 Simple Steps
Why is it smart to downsize?
There are great benefits to downsizing. When letting go of clutter, research shows that you also eliminate fear, overwhelm, procrastination, and resentment.
You will ultimately achieve a lighter and more open mindset of joy, relaxation, motivation, and focus. Decluttering helps you to unburden yourself from things you previously kept out of obligation.
If at any point in your downsizing journey you start to wonder if it's worth it, just remember that by letting go of the unnecessary things in your life, you are creating space to rediscover your true self.
It's not just about the stuff
In Peter Walsh's book, he gives you tools for managing the emotional stress that can come with downsizing. Yes, downsizing can be an emotional time, especially if you are getting rid of things that were gifts or have special memories attached to them.
It's important to have the mindset that you are not losing your stuff, you are creating a new home. This is basically a chance to shed negative attachments to the past. You can keep the story, not the stuff by taking photos, videos, and relaying the memories to future generations.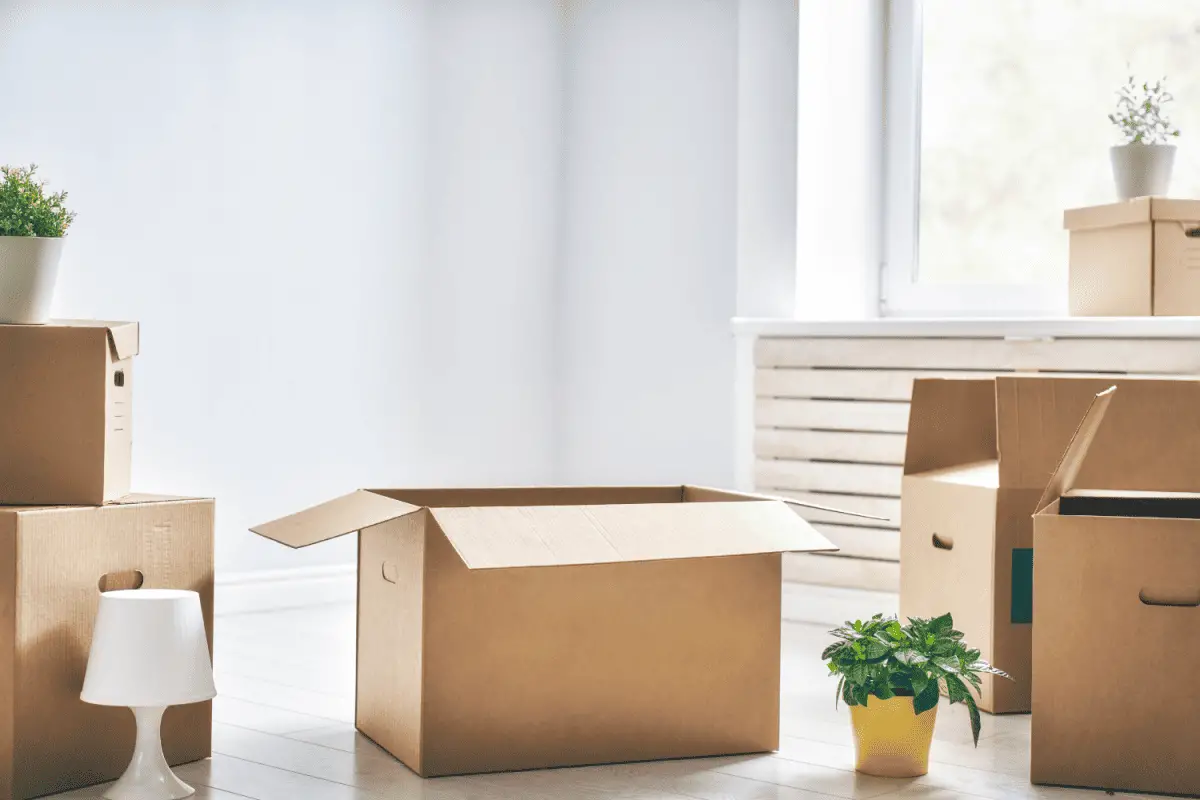 Sort less emotional things FIRST and then move to items that are more emotional
By sorting like items first (especially the less emotional things) and saving very emotional items for last, you will save yourself considerable stress and not be forced to make hasty decisions.
One of the hardest things about downsizing, and why people get overwhelmed, is decision fatigue, which is why you should always start with less emotional items.
The attachment to items will differ per person. For you it may be kitchen items, decluttering the garage, clothing, furniture, or books. Make the less emotional decisions first while building up to tougher decisions.
Downsizing is a team effort
An important downsizing tip to remember is that it offers a chance to form new relationships with family members. When decluttering a space, everyone has a role to play.
Who in your family is interested in your collections? Can someone scan the family photos? Who can help sell valuable items? Don't force family members to take things just because you don't want to let them go, but friends and family can be a good resource for rehoming some of your things.
MICHAELS Rainbow Photo & Craft Keeper by Simply Tidy™
This ultimate storage box includes 16 cases for even more space to organize, protect and store your photos and craft supplies. Perfect for protecting your family memories, this acid-free photo box will hold up to 1,600 of your photos in 16 colorful cases. Each small case will hold up to 100 photos, and they can also be used for small craft items such as embellishments, stamp and stamp pads, stickers and more. Great for sorting photos or organizing your craft projects, the case features a
Includes assorted color cases. 15" x 12" x 5" (38.1cm x 30.48cm x 12.7cm) overall size. 7" x 5" x 1.2" (17.78cm x 12.7cm x 3.05cm) each case. Each 5" x 7" case holds up to 4" x 6" (10.16cm x 15.24cm) photos. Includes a large storage box and 16 small cases. Acid-free. Lid design allows for stacking. Clear case. 16 interior cases. 8 case colors: pink, red, orange, yellow, green, turquoise, blue and purple. 1 storage box. Lid design allows for stacking. Acid free. Storage box.
Minimize sentimental items in the "keep pile"
I love Peter Walsh's test for how much sentimental stuff to keep.
When selecting which treasures to keep, take the "Dining Room table test". All the mementos you are keeping should fit on the top of your dining room table. This way, they will be easy to transport and should easily fit in a smaller space like your new home.
Professional Organizer Downsizing Tips:
For storing your sentimental items, I recommend placing them into a nice container and labeling it. For transporting, make sure your special items are transported in a good quality moving box. Below is the label maker I use as well as a container and moving box I use on the jb.
Sale
Brother P-Touch, PTD210, Easy-to-Use Label Maker, One-Touch Keys, Multiple Font Styles, 27 User-Friendly Templates, White
Quick access to fonts, frames, symbols and more
Prints up to 2-lines on labels up to 12 millimeter wide
14 fonts, 97 frames, and more than 600 symbols
Bankers Box® Heavy-Duty Portable Storage File Box, Letter/Legal Size, 10 5/8" x 14 3/16" x 17 3/8", Clear/Blue
Big projects create an immense amount of memos, contracts and other paperwork. This portable file box makes it simple for you to organize and store all of your documents while keeping them within easy reach.
Sturdy polypropylene construction withstands constant handling and transport.
Reinforced corners provide increased strength to resist drops and minor impacts.
Easy-lift handle offers fast and simple carrying.
Latching lid ensures the contents remain securely in place.
Sale
Amazon Basics Medium Moving Boxes with Lid and Handles, 19 x 14.5 x 15.5 inches, 10-Pack
10-Pack of medium (19"x14.5"x15.5") moving, banker, or storage boxes with open-side handles
Made of strong corrugated kraft cardboard with a reinforced double bottom
Great for moving, storing personal or business items, documents, decorations, and more
Can be collapsed for storage and reused multiple times
Transport and stack easily with side handles and flat lift-off lids
Would you buy it again given the chance?
When reviewing "I-Might-Need-it" items, ask yourself "would I pay for it again"? The cost of moving and storage can often cost more than just eliminating something you will not use.
It might be difficult to decide to let something go, but letting go is the main part of decluttering.
Consider your new space
Assess your new space to determine what will actually fit by measuring rooms, closets, and shelving. Sometimes I start with this plan if my client has already picked out their new home. Together we can go through the house focusing on the things they love.
Creating a plan for the new smaller, easier to organize spaces can turn any downsizing journey into a positive experience so that you or the person you are helping can focus on what they need to get rid of in order to relocate.
Professional Organizer Downsizing Tips:
Write measurements on sticky notes and place them on the walls you measure so that you don't forget. I recommend the stickies below because they are big enough for additional notes and they stick well to the wall.
Sale
Post-it Super Sticky Full Stick Notes, 3x3 in, 12 Pads, 2x the Sticking Power, Energy Boost Collection, Bright Colors (Orange, Pink, Blue, Green), Recyclable (F330-12SSAU)
3 in x 3 in, Rio de Janeiro Collection
Post-it Super Sticky Full Adhesive Notes lay flat longer.
Post-it Super Sticky Notes have 2X the sticking power.
Note has full adhesive back and features a easy peel edge with indicator so you can peel a note with ease.
Use for reminders or short lists.
Sell, Donate, Dispose (then repeat)
Finally, one of the most important downsizing tips is to return, sell, give, donate, and dispose of extra items.
You'll need to separate your items and create a plan for what things will move to the new space with you. I recommend that you choose a few happy memories and find a new home for everything else.
Also make sure to clean out obvious trash. Then , pack your bags and eliminate the rest.
If you are short on time, I have an entire YouTube video and blog post that teaching you how to downsize a home in just FIVE days! Yes, it is possible.
Need help Starting a Downsizing Business?
There are many things to consider when starting an organizing business like:
What will I name my business?
Where will I find clients?
How do I become an organizer?
Do I need to be certified?
How will I structure my business?
You have come to the right place! Check out my other blogs on starting a decluttering business:
Get a copy of my free guide "Professional Organizer's Launch Guide" HERE
When you are ready to start your own decluttering business, check out all my courses on working as a professional organizer in my course bundle for the best price on courses to create and market your organizing business and design a system of organization that will work with all your clients no matter how small or large their volume of clutter!
Happy Organizing!