Are you about to embark on a decluttering journey? Make it as simple as possible! This post talks about how to create an effective home organizing plan in just five easy steps. I use these methods as a professional organizer and I know that you will have lots of success if you use them too!
As a professional organizer, one of the first things I do with my clients is to come up with an action plan to organize their entire home. Without a plan, we simply cannot break the project into steps. Essentially, a home organizing plan is a vital first step because it creates clear goals for every single room and space inside your home.
This action plan is broken down into five simple steps that will give you guidance, direction, and purpose.
Without knowing the steps to take, it can feel impossible to get started with the large task of organizing. On your home organizing journey, you will take many steps towards clearing clutter and defining your perfect space.
Here is the exact method I use to create a winning home organizing plan in just five simple steps that anyone can follow.
To get a template of the home organizing plan PDF fillable worksheet, sign up for my free Home Organizing Roadmap. Inside you'll also get plenty of examples and step-by-step instructions for organizing mastery!
If you prefer to watch my YouTube video on this topic, check that out below. Otherwise, keep scrolling to read on!
First – Make a List of Problem Spaces
The first step in your home organizing plan is to make a list of the spaces that bug you the most.
I think people find this to be pretty easy. When a new client calls they will usually say something like "my kitchen is a mess," or "I can't see the dining room table." This is your space problem.
There typically is some room, closet, or area in your home that is not functioning well or it's not serving the purpose it should. And yes, at this point it may be the whole house, but still make a list of a few of the spaces that annoy you the most since you can only work in one area at a time.
Some common spaces include: kitchen, bedroom, closet, garage, attic, basement, home office, etc.
Recommended Reading: How to Declutter your Home | 5 Questions to Ask when Clearing Clutter
Second – Make a List of Your Priorities
The next step is to list out your personal priorities of what matters most in your space.
To do this, look ahead at the next 3 to 6 months and ask yourself, "What life changes would grant me the most benefit?"
For example, maybe you have terrible night sleeps and want to start getting a good night's rest. Or maybe you want to have more sit-down dinners with family.
Some other common priorities can include creating a household budget, landing an interview for your dream job, mapping out a space for a home office, setting up a nursery, making a suite for an aging parent, etc. These types of things are your priorities and should be reflected in your home.
If you did the What Matters Most exercise in my "Where to Start" article, you can also pull inspiration from there.
Related: How to Downsize a Home in 5 Days
Third – Write Your Shift Statement
The third step in the home organizing plan is to make a shift from mess to order. To do this, use my secret formula, otherwise known as the shift statement.
Your shift statement is simply your space + priority. I call it a shift because you are moving things around in your space but also making the shift from mess and disorder, to calm and order in your life. 
Here's are some example:
I need to declutter my dining room (space) to enjoy meals with my family (priority) .
Space + Priority = Shift
I need to clear the clutter from the spare bedroom (space) to create space for a home office to launch my new business (priority).
Space + Priority = Shift
You will have one shift statement as inspiration for each organizing project.
Related: How to Downsize your Home in 10 Simple Steps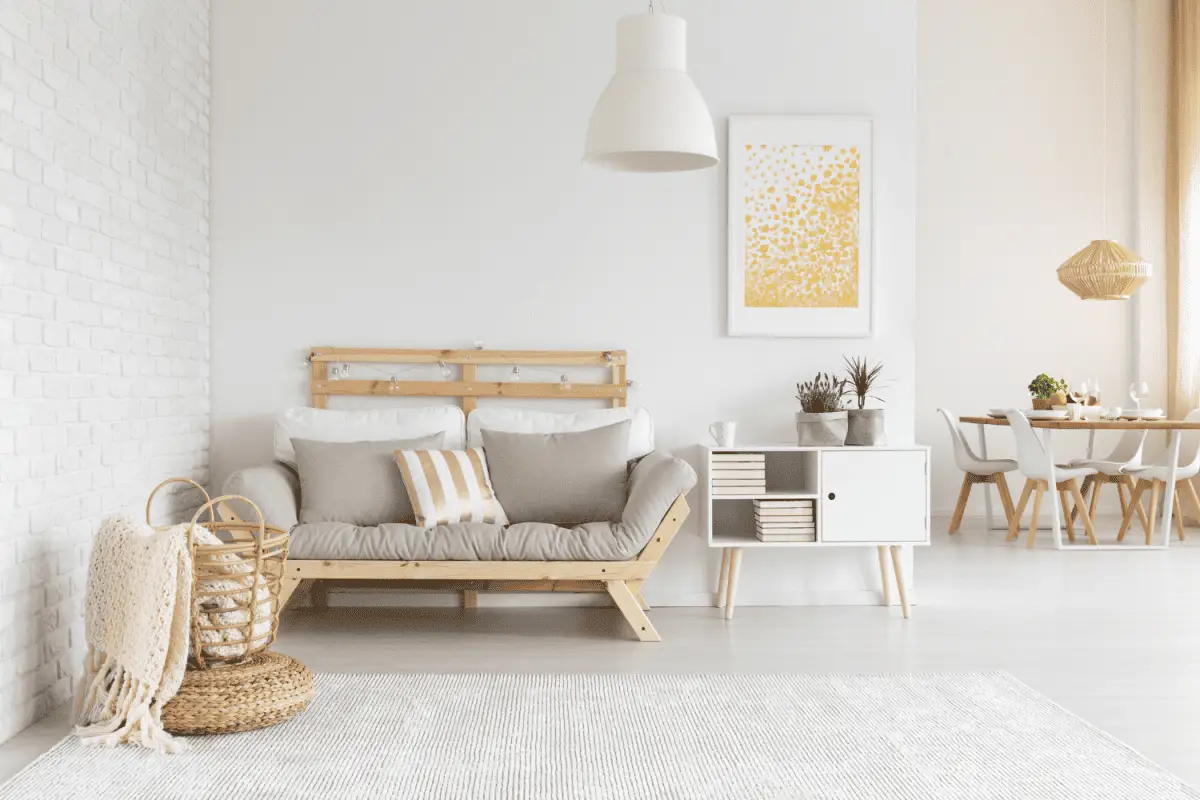 Forth – Identify Obstacles
The fourth step is to look around and see what is preventing you from getting to your organizing goals.
What is getting in the way of using your space to live your best life? What clutter needs to be evicted to use the space effectively and purposefully?
Be specific, make a list. For example: The table is filled with junk mail, toys, crafts, and other papers
These are your obstacles.  
Dealing with these obstacles will be some of the tasks on your to-do list like, toss junk mail, identify clothes that do not fit, or get rid of storage containers with missing lids.
But for now, just make a list of the types of clutter standing in your way of an organized space.
 Recommended Reading: Paper Clutter – How to Organize Medical Records
Fifth – Breaking Task Down Into Manageable Action Items
The last step in your home organizing plan is to break everything into bite-sized actionable steps.
Now that you know where you want to go, you need to create a list of the next steps to get you there. These are your tasks.
Tasks are "to-do" items you can work on even if you only have 30 minutes a day to organize. I recommend that you break the tasks into things that can be accomplished in 5 – 30 minutes so that you don't get overwhelmed.
To be effective in your organizing efforts you must chip away at smaller tasks or you will just spin your wheels, get overwhelmed, and give up.
If you have a task that could take 1 – 2 hours, such as a closet, break the tasks down further. For example, spend 30 minutes trying on all your summer clothes. The next day you can spend 30 minutes trying on winter clothes. The following day you can focus on shoes and accessories. By breaking it down like this, you accomplish larger tasks without the stress and overwhelm of doing everything at one time.
Other tasks can include sorting and recycling junk mail, returning crafts to the closet, moving homework items to the desk in the kid's room, etc.
Finalized home organizing plan of action
Congrats on finishing your home organizing action plan! Remember each area in your home will have a slightly different plan because your vision and the room's functionality differ from other spaces. Working on one space at a time insures that you do not just jump from one room to another without accomplishing anything.
Don't forget to download your free Home Organizing Roadmap to get the action plan template and more examples for organizing and decluttering your home!
Recommended: 6 Paper Clutter Solutions
If you enjoyed this you will love these posts:
ARE YOU INTERESTED IN BECOMING A PROFESSIONAL ORGANIZER?
If you're someone who LOVES organizing, consider starting your own organizing business
Get a copy of my free guide "Professional Organizer's Launch Guide" HERE.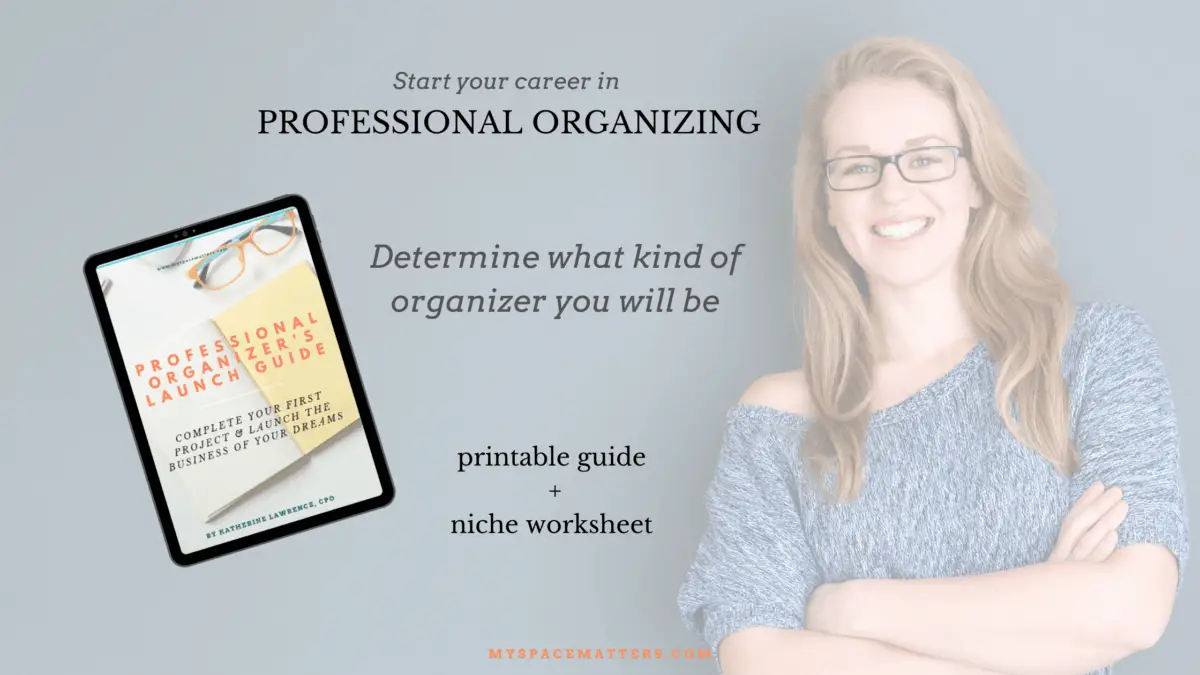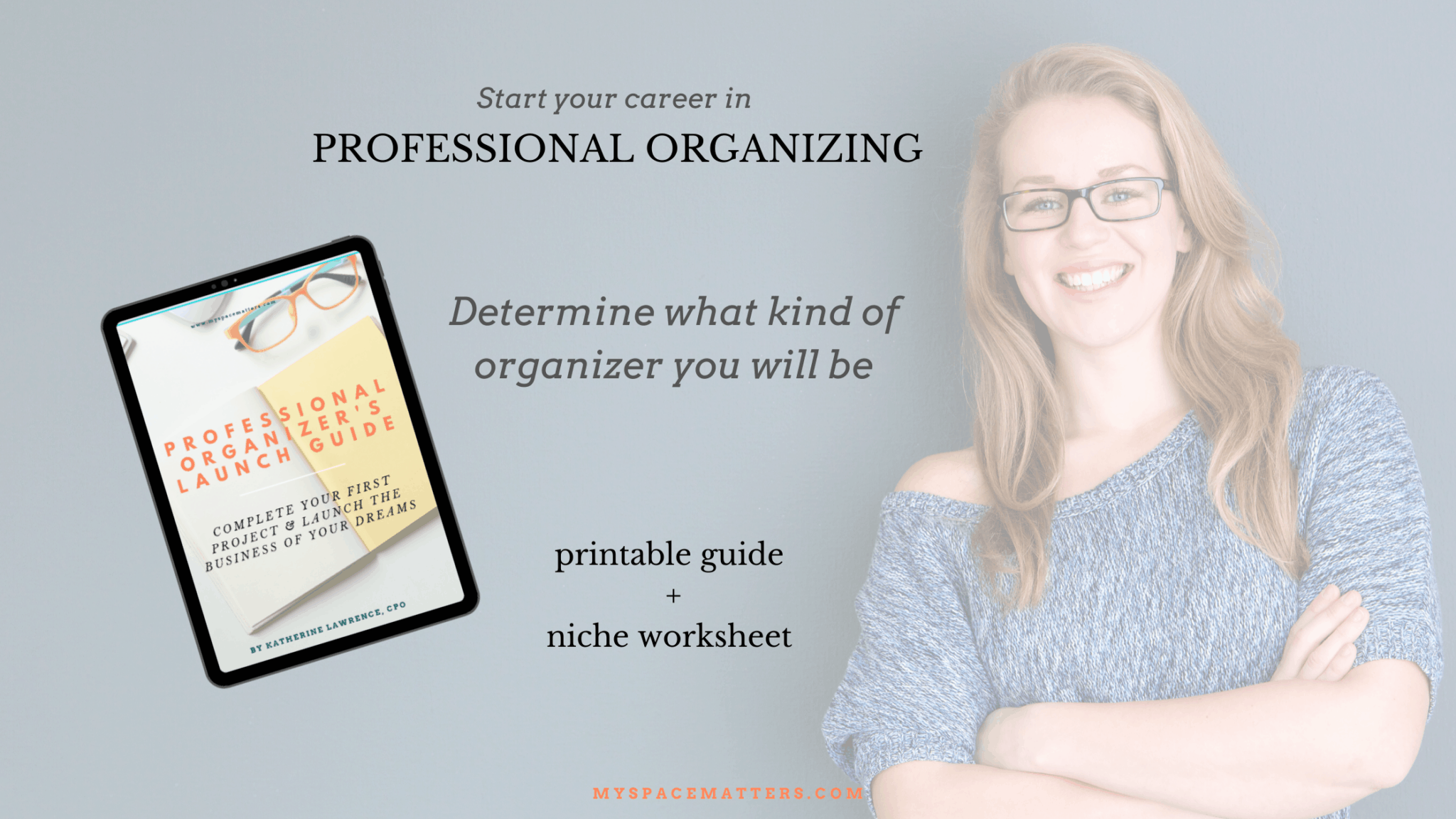 There are many things to consider when starting an organizing business including:
When will I name my business?
Where will I find clients?
How do I become an organizer?
Do I need to be certified to get started?
How will I structure my business?
You have come to the right place!
When you are ready to start your own professional organizing business, check out all my courses on working as a home organizer. My course bundle has the best prices on courses so that you can create and market your organizing business and design a system of organization that will work with all your clients no matter how small or large their volume of clutter is! Check out the course bundle here: Online Boot-Camp for Organizing Bosses
Happy Organizing!