Do professional organizers work with hoarders? This is a question I get asked almost every time I tell someone that my full-time job is working as a Professional Organizer. This article will talk all about how to work with a hoarder as a home organizer.
The simple answer is yes, professional organizers work with hoarders. However, withing in a hoard is not as straightforward as organizing a messy home.
There are specific boundaries for working with hoarders and it's important to know what they are as a professional organizer.
If you prefer to watch my YouTube video on if there are professional organizers for hoarders, click the video below. Otherwise, keep scrolling to read on!
Should you add "working with hoarders" to your list of organizing services and what exactly is hoarding disoarder?
Before you add this to your list of services, it's important to know what the true definition is and how it impacts someone's life.
Now, don't worry I'm not going to show you a bunch of horrific photos. We're just going to review the specific symptoms of someone with HD aka Hoarding Disorder.  
Specific symptoms for a hoarding diagnosis include:
Lasting problems with throwing out or giving away possessions, regardless of their actual value.
The problems are due to a perceived need to save the items and to distress linked to parting with them.
Items fill, block and clutter active living spaces so they cannot be used. Or use is hampered by the large amount of items (if living spaces are clear it is due to help from others).
*Source: psychiatry.org
It's easy to understand why someone would hire a Professional Organizer or decluttering expert to assist someone with HD. It's nearly an impossible task for someone to do on their own.
Recommended: 3 Things To Know BEFORE Tackling a Hoarding Clean-up Job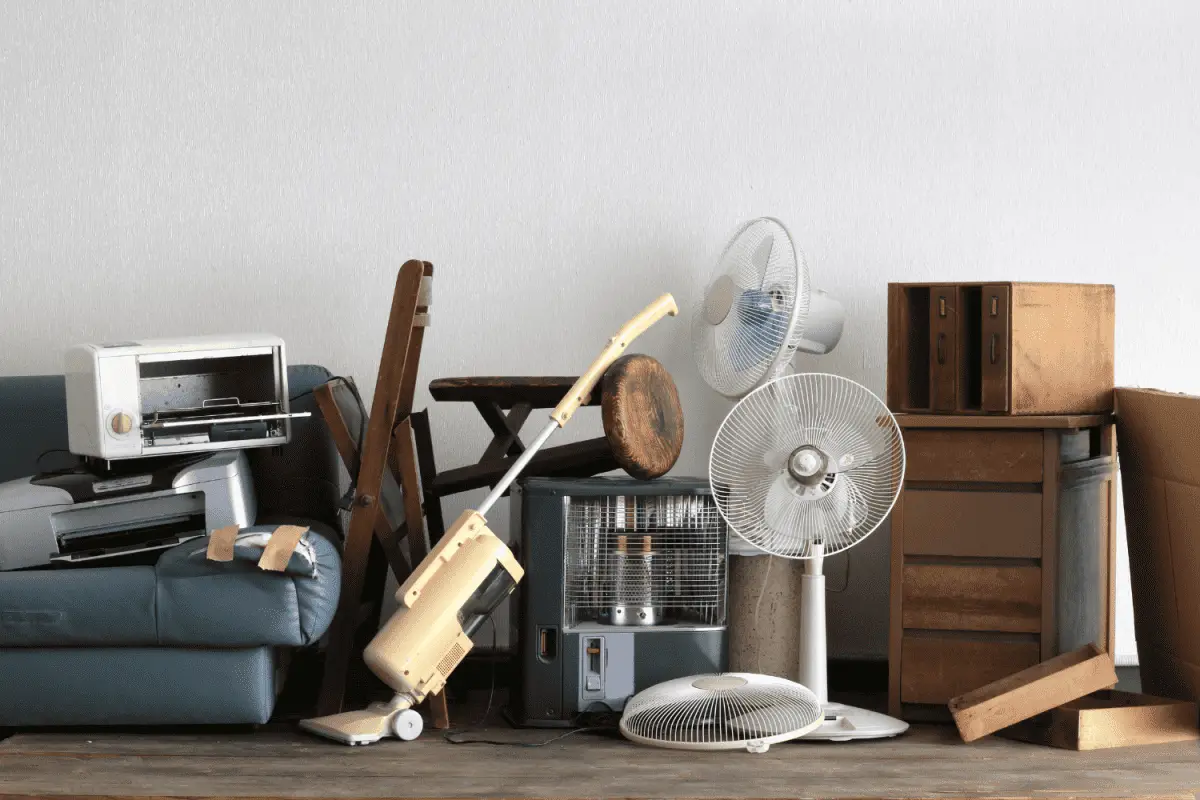 Should I work with clients diagnosed with hoarding disorder?
My answer is "sort-of." Let me explain.
I have a decluttering service called "Post-Hoarding Clear-Out". I provide this service for spouses and family members of people who did hoard items in their homes. But, it's rare that I work directly with someone who is actively hoarding.
The reason I do not typically work with an active hoarder is that it is a mental health issue and there's nothing I can do to fix someone with this disorder.
My process is more efficient when I work with people who make good decisions about things that they can let go of as part of the decluttering and downsizing process. Working directly with someone diagnosed with HD or showing hoarding tendencies may be a waste of their money and my time.
Post-Hoarding Clear-Out
That is why I call the service I provide "Post-Hoarding Clear-Out." It means that I work with the family members after the hoarder has moved to another location or they passed away and it is someone else's responsibility to clear out the space.
In this situation, my client has a legal right to dispose of the property. This is because they are the parent, adult child, widow, or heir. This is an important distinction as you never want to dispose of someone's property without their permission. In the situations I work in, the property is inherited or considered abandoned.
I can use my skills in project management and my safety training to provide a confidential and ethical service. I'm insured and have a good working relationship with haulers and movers. I'm the queen of quick sorting and know eco-friendly ways to dispose of things and I can determine if items have monetary or sentimental value. 
If you provide services like this and NOT working with an active hoarder, then yes, there are professional organizers for hoarders and their families.
Recommended: How to Start a Professional Organizing Business in 2021
Assess the Level of Clutter
It's important that professional organizers for hoarders assess their organizing strengths before adding this service to their business. Of course, like me, you will want to set some professional boundaries. 
If you are not familiar with the Institute for Challenging Disorganization (ICD), you will want to check out the resources they have on their website including the Clutter-Hoarding Scale®. The Clutter–Hoarding Scale® is an assessment measurement tool that gives professional organizers definitive parameters related to health and safety.
This is an amazing diagnostic tool when working with hoarders. The goes on a scale of 1 to 5 based on how clutter is affecting the functionality and safety of the home. 
See the chart below to assess the amount of clutter you're dealing with.
Set Professional Boundaries when working with Hoarders
I personally do not work in any spaces that would be considered condemned or contain biohazards like mold, bodily fluids, heavy smoke, chemicals, or pest contamination. I also do not work in any space where there was ever any kind of animal hoarding.
There are other companies that have the proper supplies and protection to work in those kinds of spaces. These companies are sometimes the same companies that provide crime scene clean-up, just to give you an idea of their level of knowledge. 
If you are interested in working with clients with Hoarding Disorder it is important to know what environments you feel safe in emotionally and physically. And, you need to be able to actually provide a professional service for that type of environment. 
Sometimes the most professional thing you can do is refer business to another company when the clutter is too much.
The Clutter Hoarding Scale® and other resources from ICD can help you determine your boundaries. If you do plan to directly work with clients who are actively hoarding, you'll want to have a good working relationship with a mental health professional in your area who services patients with HD. They should also have an understanding of your local zoning, disposal laws, and they should have training on the brain-based challenges that lead to extreme clutter.
To learn more about working as a Professional Organizer check out my Introduction to Professional Organizing course, or visit my online school for starting your career in Professional Organizing.
Subscribe to my YouTube channel for more videos on downsizing, decluttering, and the business of organizing!
ARE YOU INTERESTED IN BECOMING A PROFESSIONAL ORGANIZER?
If you're someone who LOVES organizing, consider starting your own organizing business.
Get a copy of my free guide "Professional Organizer's Launch Guide" HERE.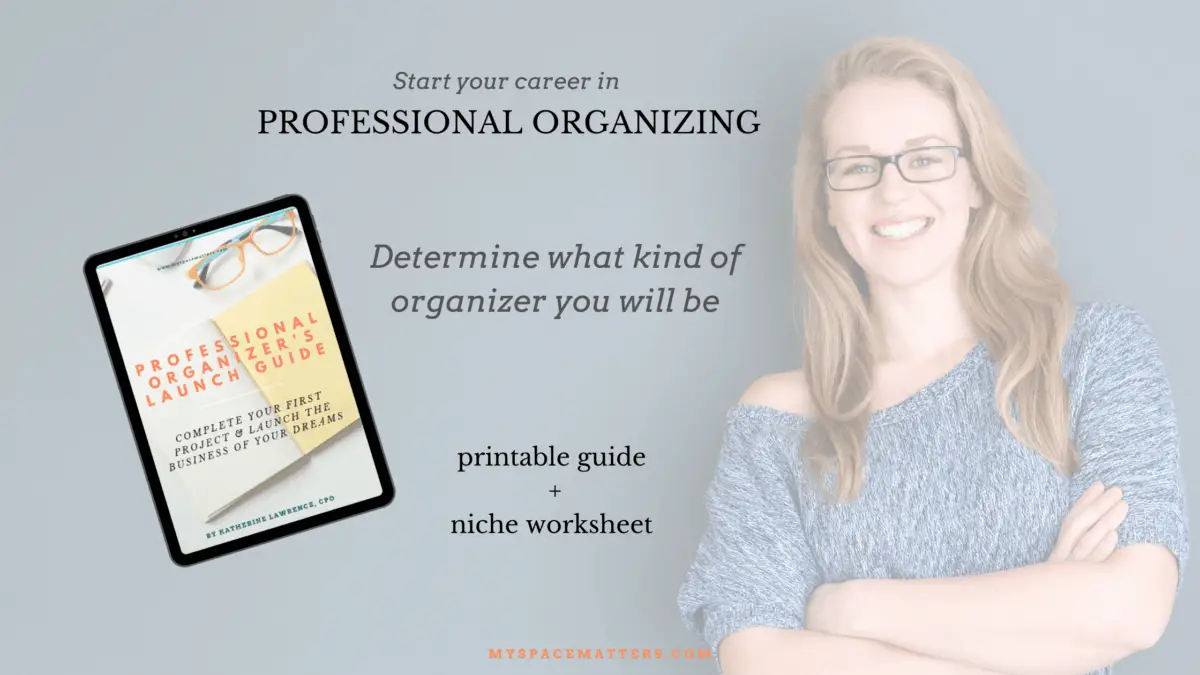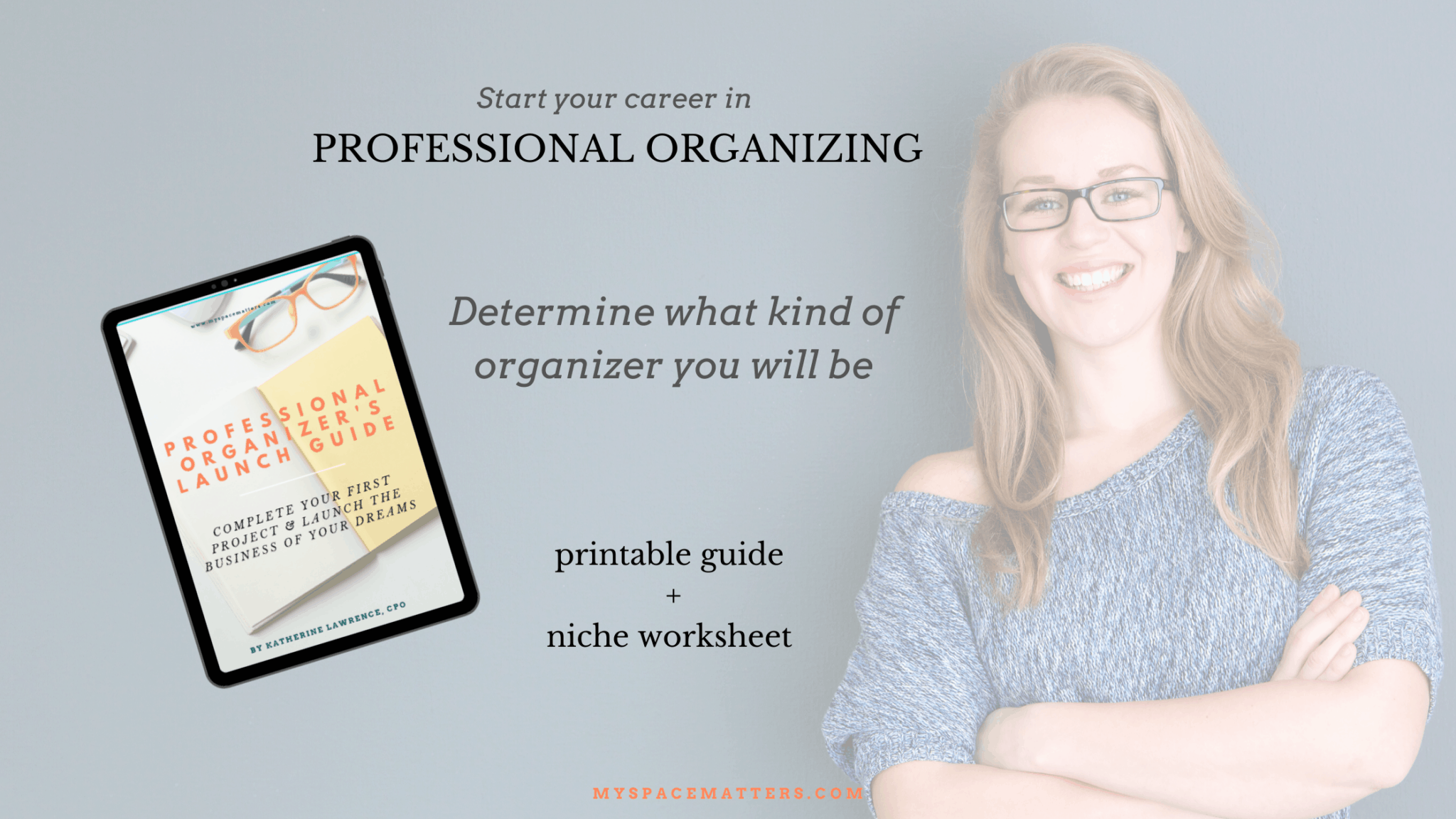 There are many things to consider when starting an organizing business including:
When will I name my business?
Where will I find clients?
How do I become an organizer?
Do I need to be certified to get started?
How will I structure my business?
You have come to the right place!
When you are ready to start your own professional organizing business, check out all my courses on working as a home organizer. My course bundle has the best prices on courses so that you can create and market your organizing business and design a system of organization that will work with all your clients no matter how small or large their volume of clutter is! Check out the course bundle here: Online Boot-Camp for Organizing Bosses
You can also check out my other blogs on how to start a home organizing business:
Happy Organizing!