Working from home is not always easy. There are distractions from kids, pets, and other household members and frankly sometimes it is just difficult to focus with other stresses seeping into our minds. But what happens when you're forced to work from home?
With the fast paced adjustments happening with the COVID-19 policies, most people are finding that they now have to run their businesses at home. It can be a huge adjustment spending so much time working from home. 
In today's video, we're going to talk about 7 essential tips for working remotely. I want to give a big thank you to Alyssa Hunt for submitting these tips. Alyssa is the creator of The Life Hunt, a blog that helps busy hustlers work towards business success and financial freedom. She has a great giveaway for everyone today too which is her Entrepreneurial Planner. Alyssa is my business accountability partner and we touch base on a regular basis to keep each other focused and on track with our goals. 
1. The Pomodoro Technique 
Time management is often a big problem when working from home. The Pomodoro Technique is a great solution to poor time management skills. Basically, the Pomodoro technique is a time management system that uses time intervals to increase productivity. To use this technique successfully it's suggested that you set a timer for 25 minutes in length followed by a short break. During the 25 minutes, the goal is to be as focused and productive as possible with the work that you have to do. Once the timer goes off, you've earned yourself a little break. Repeat these steps until you've successfully accomplished your task. Feel free to play around with the amount of time you set for the Pomodoro method to make sure you're finding what works for you.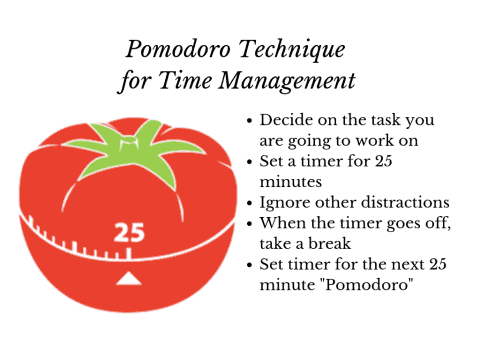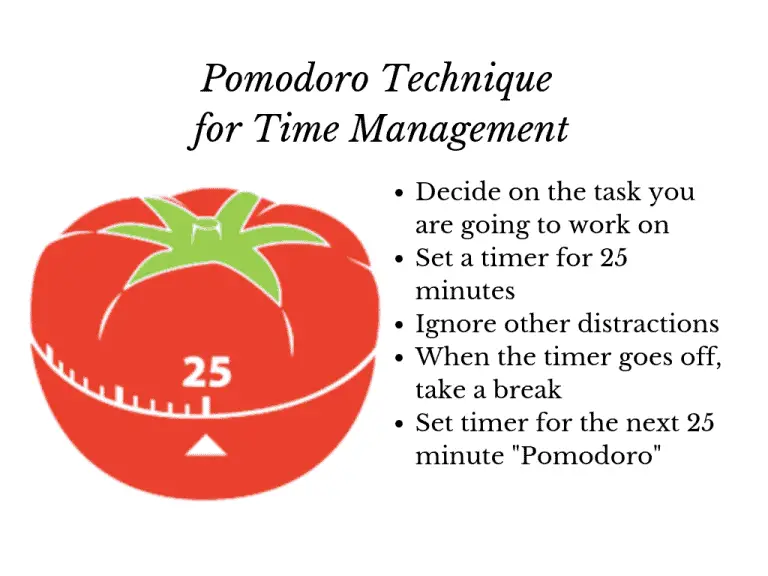 2. Minimize Household Distractions 
When working remotely, it's easy to run into the issue of household distractions. These distractions can be anything from family members to house projects to Netflix! To have the most success with running your business at home, a valuable tip for working remotely is to minimize as many household distractions as possible. One way to do this would be to make general office hours. If you can get your family to agree to your office hours then you are guaranteed more time to focus on your business. Another way to minimize distractions is to block out certain times a week to work on paperwork or projects. Household distractions will happen but the more you cut them down the better.
3. Write Things Down
Writing down a to-do list helps to keep you accountable for your daily and weekly tasks. You can easily keep track of your tasks with a daily planner. If you don't have a planner, it works just as well to make a general list on a piece of paper or a post-it note. When making your to do list be sure not to cram it full with too much stuff. After all, you want to make sure that you're setting yourself up for success each and every day. If you don't have a planner for your business, get your free Entrepreneurial Planner HERE. 
4. Don't work in your pajamas
It's so simple to keep your pajamas on all day. After all, you are at home and it's nice to be comfortable. Surprisingly enough, working in your pajamas isn't good for working remotely. When you don't change out of your pajamas you end up being more sluggish, less motivated, and you're not in the right mindset. Instead, try getting up every day and putting on presentable clothes. These don't have to be professional clothes but choose an outfit that you would be comfortable wearing outside the house. You'd be surprised at how much more focused you are when you show up to work dressed nice. Even if that work is in your home office.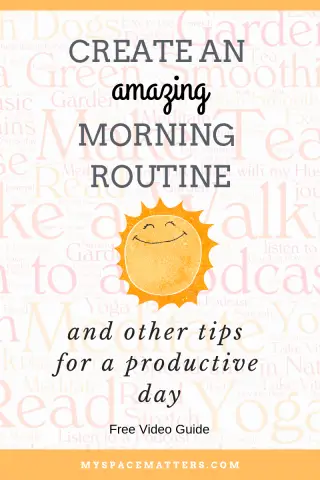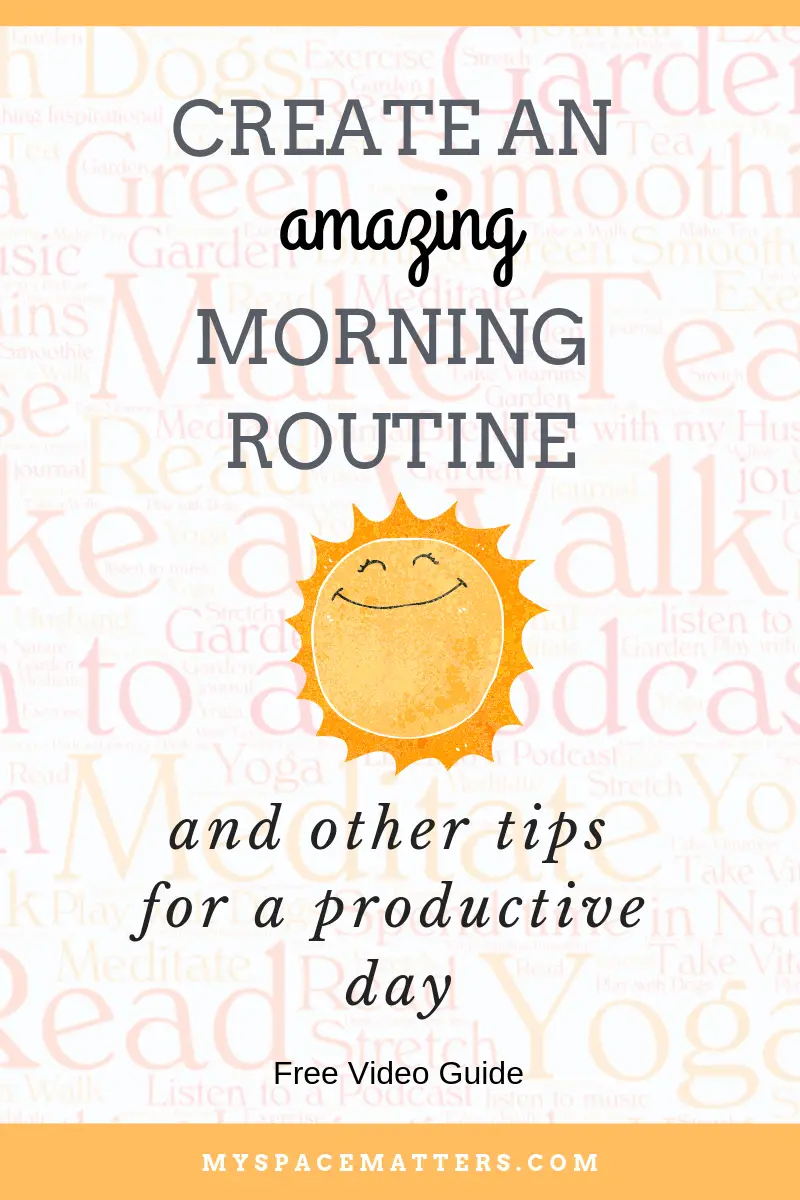 5. Get comfortable on video calls
If you're not comfortable in front of the camera, I totally understand. It can be a little awkward seeing your own face and hearing your own voice. However, at the end of the day it's an important reminder that you do run a business. People need to see you and connect with you even when you have to work remotely. A great way to stay connected is through video calls. After a little bit of practice you'll get more comfortable and maybe even incorporate some video aspects into your business permanently.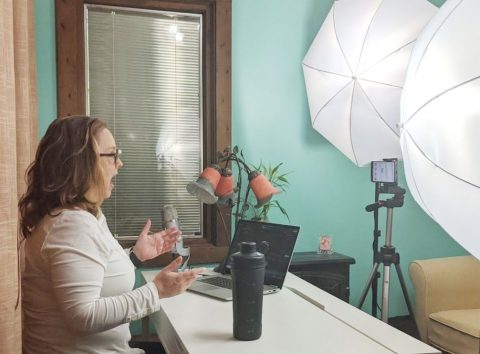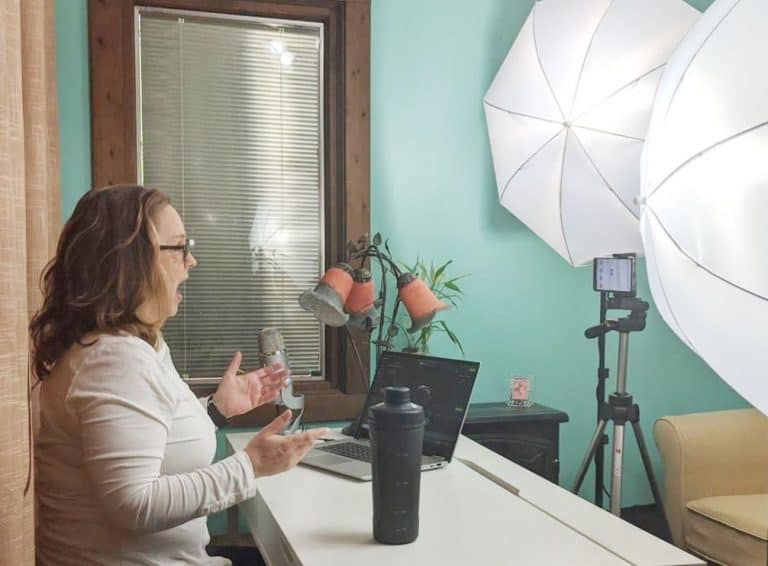 6. Find a work from home playlist
Adjusting to a remote working environment can be a little lonely sometimes. After all, it's up to you to remain entirely focused and get work done while at home. Sometimes a little background music is nice. Try creating a playlist that gets you in the mindset to be productive (but isn't distracting for your work). If you find that you're doing activities where you can listen to people talking, try listening to a new podcast to change things up a bit.
7. Keep a clean environment
This suggestion might be obvious, especially to a group of home organizers, but it doesn't hurt to remind you it's proven that people are more effective when they work in a clean and tidy environment. It can be distracting to work on important documents while you have dirty clothes on the floor and dishes piled up. Chances are, if you're working in a messy environment you'll either want to stop and clean, which distracts from your work, or it'll be more difficult for you to focus on the task at hand. Instead, keep things around the home as clean as possible so that you don't have a distracting environment around you.
To assist you in staying productive while working remotely, you can download Alyssa's Entrepreneurial Planner, the link is in the description of this video. Use it to –
Plan out each day to maximize time and productivity.
Visualize each week's goals, tasks, and appointments.
Keep track of your quarterly goals.
I hope you found these seven essential tips on working remotely helpful and encouraging. I hope everyone is having a successful transition during this time and that things only get easier from here on out. And of course, staying safe and healthy!