Why hire a professional organizer?
5 Common Reasons Why People Hire a Professional Organizer.
Working as a Professional Organizer is an adventure. Each of my clients has a unique background, outlook, hobbies, and personal style. But there are several common reasons why they reach out for professional household organizing services.
[video_player type="youtube" style="1″ dimensions="560×315″ width="560″ height="315″ align="center" margin_top="0″ margin_bottom="20″ ipad_color="black"]aHR0cHM6Ly93d3cueW91dHViZS5jb20vd2F0Y2g/dj1pcnUzUnN0TlZxQQ==[/video_player]
#1 Experiencing a Major Life Change
Were you feeling in control and organized until a big life change forced you to think differently about your space and priorities? Have you experienced one of theselife changes recently – divorce, the death of a loved one, marriage/blending two households, expecting a new baby, retirement or job change, becoming an empty nester, a major medical diagnosis or change in abilities?
These are times you need to reevaluate your priorities, time management, and the way your home is organized, and a Professional Organizer can help with that transition.
#2 You Feel Stuck
You know you need to declutter and organize your home. You lose things, you miss appointments, you are frustrated with the general state of things. BUT you don't know where to start and feel completely overwhelmed by the process. A planning session with a Professional Organizer provides motivation and direction.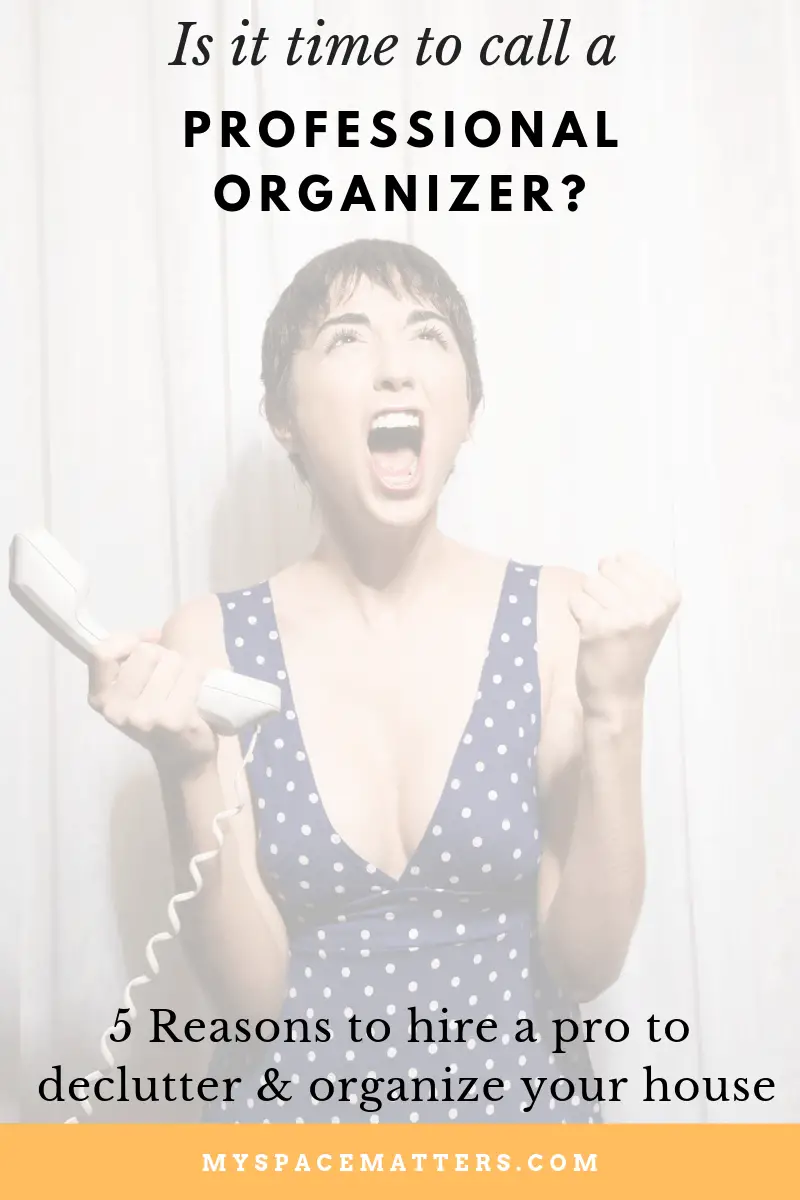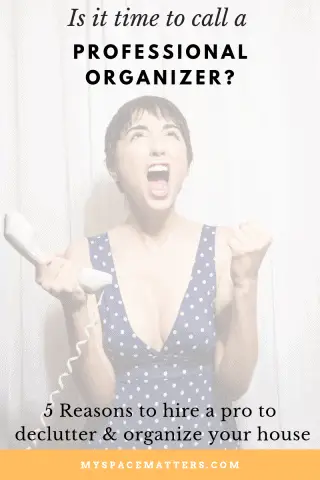 #3 You are Moving or Renovating
Moving into a new space or renovating your current home creates a unique opportunity for a fresh start. Don't hire movers to pack up and move all that clutter, give it to a charity thrift store or sell it instead. A Professional Organizer can help you eliminate clutter before your move and help you use your new space more efficiently. This is especially true if you are a senior downsizing into a smaller home. This is a time to sort through your belongings and just move the essentials into that smaller more manageable space. 
[button_2 color="blue" align="center" href="https://youtu.be/iru3RstNVqA"]Watch the Video[/button_2]
#4 You need your Home Cleared out Fast!
You may need your whole house decluttered very quickly. If you are putting your house or a loved one's house on the market, or experiencing a health crisis, or need clutter removed before an urgent home repair; time is of the essence. In these cases, you will want to find a Professional Organizer who is also an experienced project manager and has a team of organizers. With my team, I can clear out most houses in a few days to a few weeks depending on the size of the home and the amount of clutter.
#5 You and your Family want to Learn to be Organized
The fifth reason and my personal favorite is that you want to learn how to organize or teach your children organizing skills. We aren't often taught how to organize in school and you may have picked up bad habits from your parents. Let your Professional Organizer know that you are interested in learning the decluttering and organizing process as well as understanding the habits of an organized lifestyle.  Hiring a professional Organizer is like having a personal tutor teach you new skills in your home, and as a bonus, they also transform your kitchen, closet, or office.
Not ready to call a pro? To create the perfect home organizing plan at home watch this video or read the Blog "Create an Effective Home Organizing Plan"
Happy Organizing!